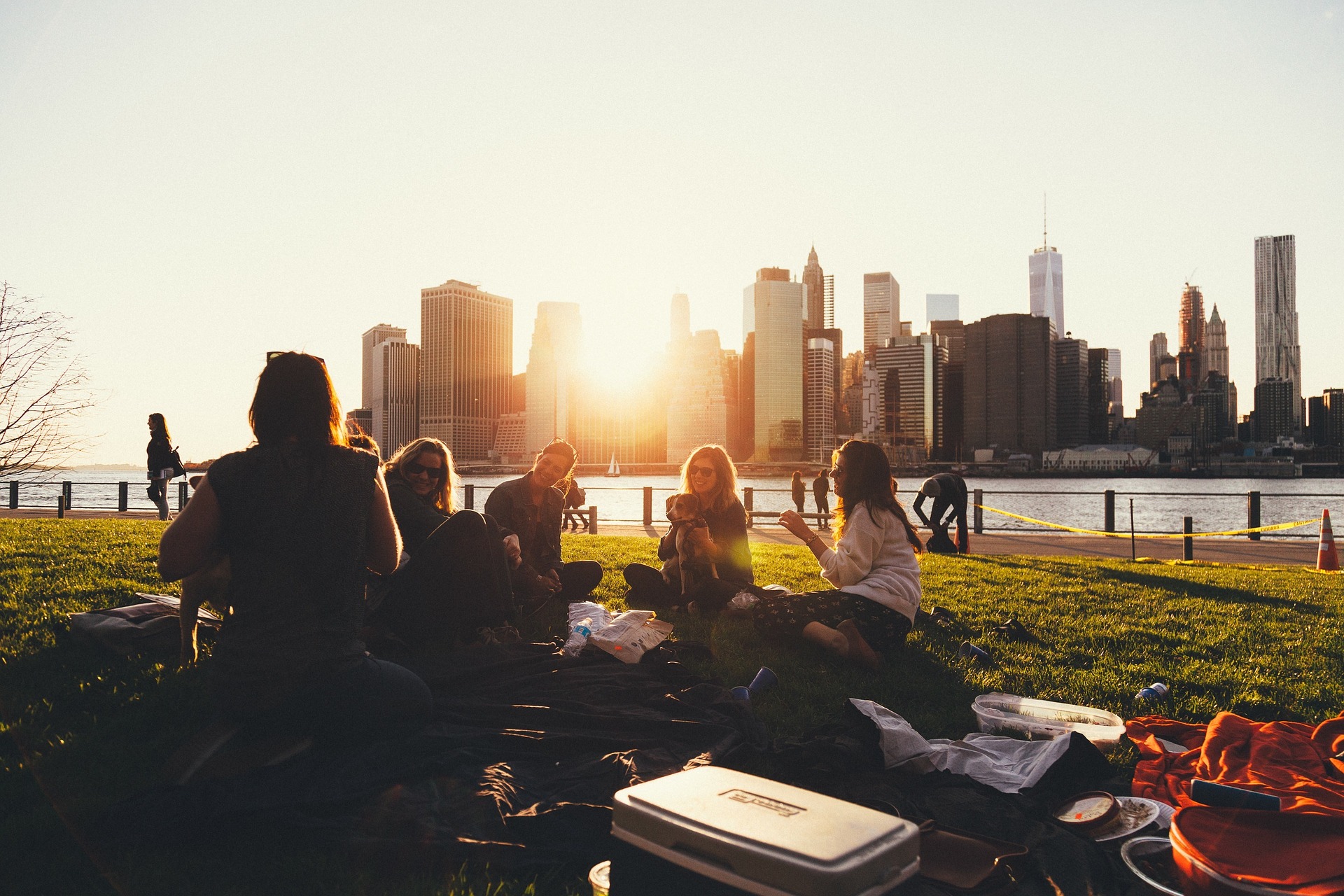 Employee recognition is vital in maintaining engaged staff and a successful business, and yet it's statistically underutilized. We tapped into our professional network to find great ways you can do it better within your organization.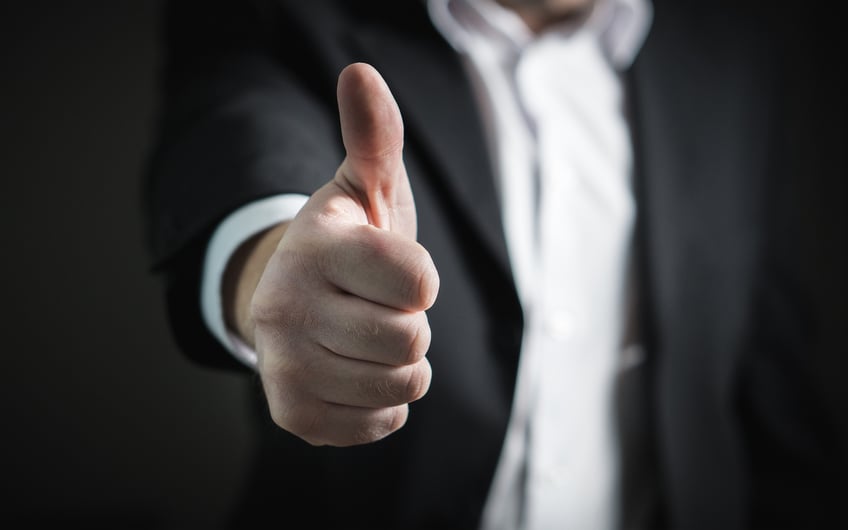 Employee recognition is vital in maintaining engaged staff and a successful business, and yet it's statistically underutilized.

We tapped into our professional network to find great ways you can do it better within your organization.
While many aspects of the employment landscape are changing drastically and rapidly, there's one thing that has always mattered and always will: employee recognition.
No matter whether your employees work in the office or remotely, as part of a large department or a small team, every employee wants to be recognized for their hard work and accomplishments.
In this online guide, we'll go in-depth about why employee recognition is important and share rewards and recognition tips, as well as staff appreciation ideas from 11 real-world business leaders.
To learn more, you can read the guide below or download it for free in an all-in-one PDF.
---

Table of Contents
---

Part One:

Two Big Reasons Why Employee Recognition Is Critical
If you want your organization to succeed, you need to ensure your employees are inspired and engaged. And to do that, you need to recognize their hard work.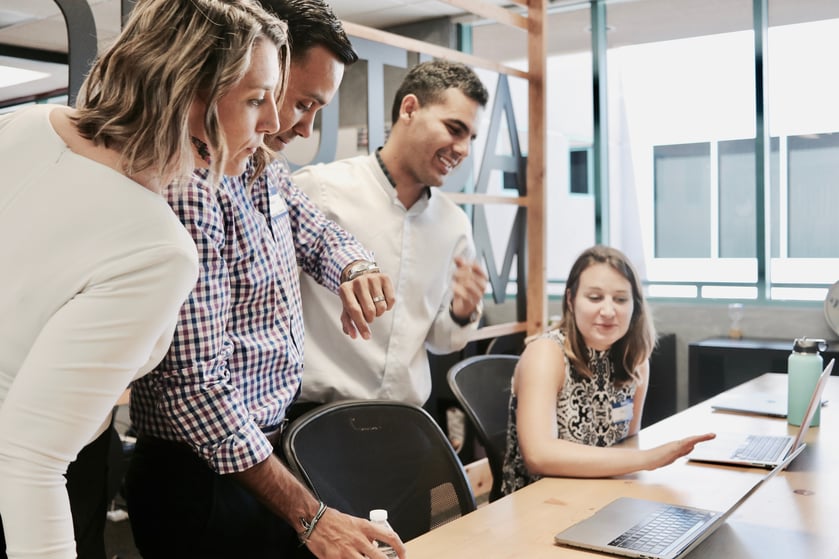 The professional landscape is evolving before our very eyes:
Remote employment is quickly becoming the standard

Technology is changing the way that we work

Employee preferences and values are undergoing a massive shift

We have currently have five generations of workers comprising the workforce (for more on this, check out our blog article:

3 Key Tactics for Creating a Multigenerational Company Culture

).
But despite these significant changes, there is one thing that has always held true: employees want to be recognized for their hard work, dedication, and achievements. And that's not going to change.
Here's why.
---
An Employee

'

s Need for Recognition is

Based on Human Nature
On a psychological level, our need for recognition is mirrored in Maslow's Hierarchy of Needs. Within this theory is the idea that humans have five fundamental needs. For now, we'll stick to the most relevant two to our purpose:
1. Self-Actualization– According to Maslow's theory, we strive for self-actualization, which we achieve by realizing our personal potential, gaining self-fulfillment, and seeking personal growth and peak experiences.
Being recognized for our successes helps validate the fact that we're on our way to realizing our potential.
2. Esteem– Maslow believed that our need for esteem falls into two primary categories:
Esteem for oneself, which includes dignity, achievement, mastery, and independence

The desire for reputation or respect from others, including status and prestige
This means we love to hear about things we've done right because it feeds our fundamental desire to know that we've achieved something great, that we're attaining respect from others, and that we're building a strong reputation for ourselves.
If you buy into Maslow's theory, it becomes clear that our need for recognition is deeply rooted in our psychology.
And where do we have the most opportunity to do things that we might be recognized for? At the place where most of us spend the majority of our waking hours: at work.
---
Employee Recognition Is Key to Business Success
Psychology aside, employee recognition has undeniable value in the professional world. In practical terms, the value of employee recognition can be summarized in a few short points:
When all of this information is distilled down, the facts are clear.
Employee recognition is critical for the stability of an organization and is vital in connecting staff members personally to the mission and vision of the business. It has proven connections to increased employee output and, in turn, higher profitability.
Recognized employees are happy, inspired, and productive employees. And that spells success for businesses.
And while this may sound like a million-dollar challenge (well, maybe more, but we'll get to that in a minute), the good news is that implementing impactful employee recognition doesn't need to be expensive or difficult.
---

Part Two:

Strategies for Employee Recognition from 11 Business Leaders
By redirecting their resources towards impactful employee recognition strategies like these, organizations can benefit big from a simple and cost-effective approach.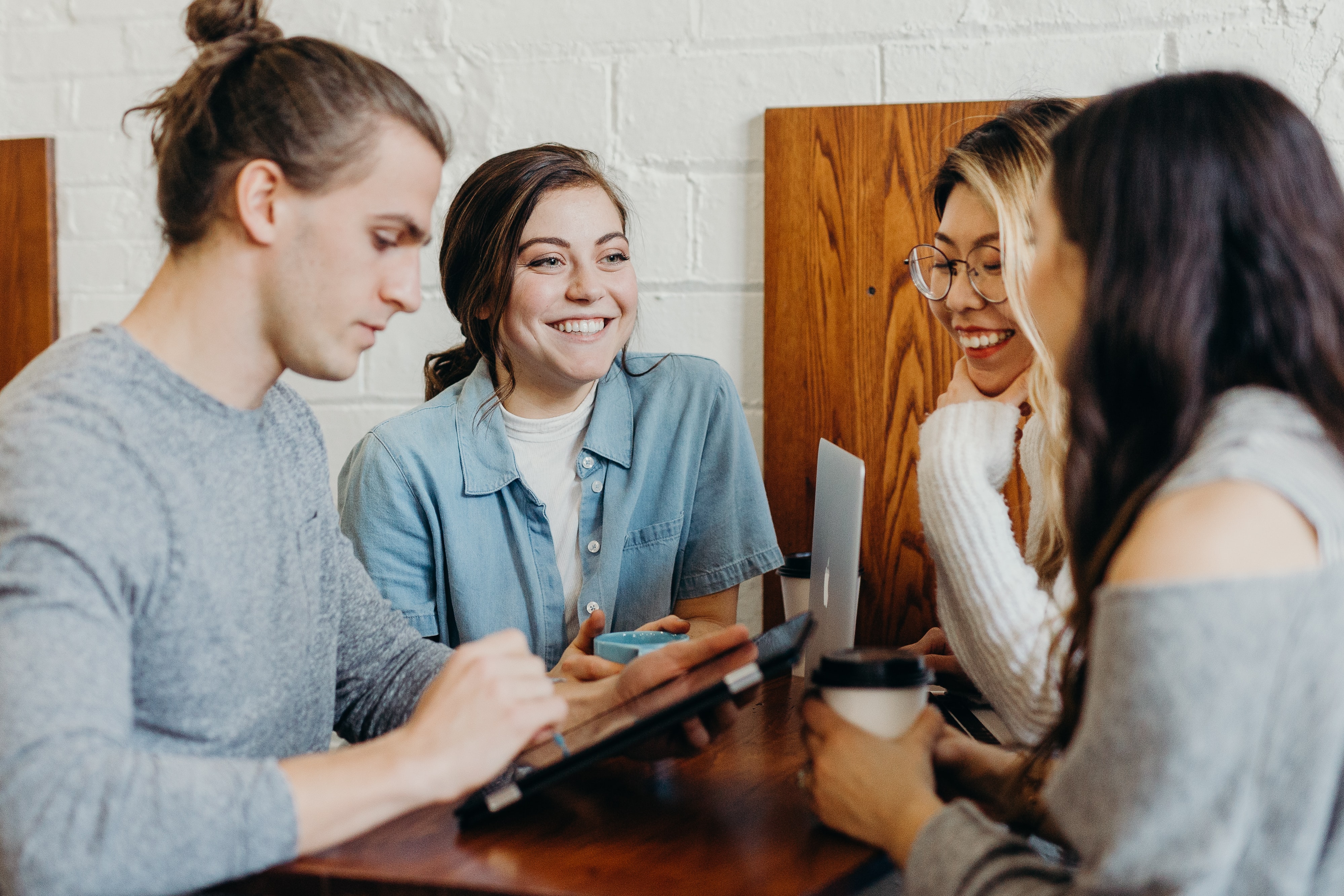 Remember a few paragraphs ago when we referred to employee recognition as a million-dollar challenge? That wasn't exactly accurate.
In reality, employee recognition is actually a $46 billion market, according to Deloitte, which accounts for only between one and two percent of average company expenditures (that minimal investment is hardly the most startling finding from Deloitte's study).
The real challenge, though, is that 87% of recognition programs focus on tenure, according to that survey. And tenure-based rewards systems have been proven to have virtually zero impact on organizational performance.
That means companies are spending a fortune to recognize a small fraction of the workforce (with things like 10-year gifts and retirement watches) and getting minimal ROI for their money.
This presents a great opportunity for organizations to reallocate their time and resources away from recognizing a select few employees, and instead utilize it to recognize every single one of their staff – reaping major benefits in doing so.
With this in mind, we tapped into our network of business leaders to get their input on the tried and true employee recognition strategies used by real-world organizations.
And while thy all agreed gifts and rewards are great, they all recommended alternative approaches to employee recognition.
Here's what they had to say.
---
Don't Underestimate the Power of Being Polite
While tangible gifts and rewards go a long way in letting employees know you appreciate them, Sarah Walters, Marketing Manager at

The Whit Group

, believes in the power of something a bit simpler.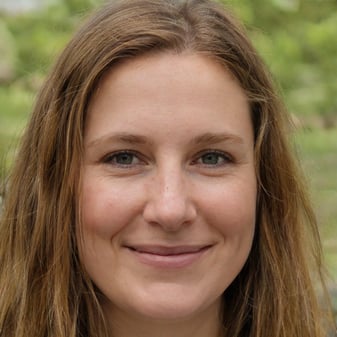 "I think recognition will vary based on your leadership style, but I've always found that a level of basic politeness goes a long way," Walters explains. "Saying thank you for even routine tasks is a simple way to acknowledge your employee's contributions, and it costs nothing but a few seconds. Do that consistently, and you build a culture that teaches everyone that they are worth something."

---

Reward Your Team with

Social

A

ctivities
Sometimes, the best way to recognize employees is by getting them together for social gatherings so that they can have fun together as a team in a light-hearted environment.
Benjamin K. Walker, Founder & CEO at

Transcription Outsourcing

, believes strongly in this approach.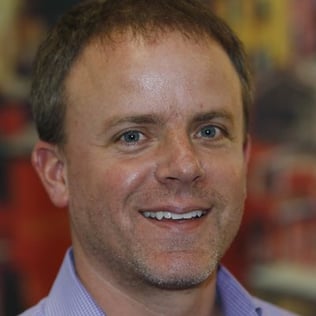 "Employee recognition is extremely important if you want to have a successful, fun company to work at," explains Walker. "I was horrific at this in the beginning until I stumbled upon it by accident when I bought everyone lunch as a thank you for a crazy busy week that we had about eight years ago. Ever since then, we have been doing lunches, gatherings, tickets to different events, like baseball and hockey games, and more. It makes it fun to be a part of a company when they do different things randomly throughout the year."
You can also consider social activities that offer business benefits and skills development as well. Things like team building activities are a great way to get employees together in a fun and social setting while still helping develop skills, such as communication, collaboration, and teamwork. At Outback Team Building & Training, we offer a ton of great team building activities, including:
For more ideas, check out our free ONLINE GUIDE: Top 50 Indoor Team Building Activities.
---
Make Employee Recognition Highly Visible
Whether you've got a small company or a large business with a high volume of staff, our experts agree that recognizing employees in a way that's visible to the entire organization can be extremely beneficial.
For Luka

Arezina

, Co-Founder of

DataProt

, spreading the good word about people's great work across all departments is a key priority.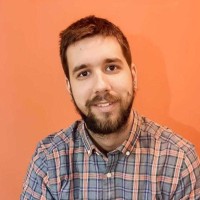 "I make sure to communicate the importance of various employees' contributions to different sectors of the company," explains Arezina. "I find that this way, people don't work and receive positive feedback only within their departments but rather talk with each other and spread the words of appreciation. Before becoming a leader, I was disgusted by the phony employee recognition I experienced. That's why I vowed to spread great feedback throughout my entire company as a way of keeping my employees tight-knit and well informed."
Will Craig, Managing Director at

LeaseFetcher

, agrees in the value of public employee recognition.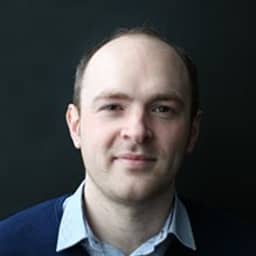 "At the end of every quarter, I gather the whole office together and we run through our results for each department," Craig explains. "I take the opportunity during this meeting to praise individual staff members for the work they did to hit their goals."
But it doesn't stop there.

Ron Humes, VP Operations

,

Southeast Region

,

at

Post Modern Marketing

, even

believes in the value of sharing employee recognition outside of the company, as well.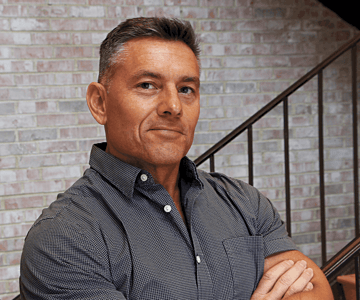 "A private comment to notify someone that they did a good job is nice," Humes elaborates. "But if you truly want to make someone glow with pride and appreciation, publicize your praise. The platform for the public praise should be determined by the nature of the recognition. If an employee, team, or department demonstrates exceptional performance on an internal task, consider a company-wide email, an internal communication platform announcement, a statement in one of the office meetings, a posted Leader Board, or an Employee Recognition Board."
He continues, "If it's a scenario where they knock the ball out of the park for a client or customer, consider an announcement on one of the company's social platforms, such as LinkedIn, Facebook, or even on your website. Acknowledging the exceptional performance of your employees or teams in a public fashion will be appreciated by your people and will showcase your abilities and desire to please clients. This, in turn, is a great way to show others why they might want to work with, or for, your company.
There are also occasions that offer opportunities to publicly celebrate your staff, such as Employee Appreciation Day, which takes place on the first Friday of each March. In our blog post, 6 Ways to Celebrate Employee Appreciation Day, we dive into an in-depth list of ideas for how to recognize your employees in celebration of this occasion.
---
Ingrain Employee Recognition into Your Company Culture
According to Tracy Davies, Chief Engagement Officer at

FM Outsource

, if you really want to recognize your employees in an impactful and meaningful way, the key is to make it part of your company's culture and core values.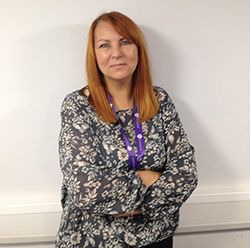 "One of FM Outsource's core values is Reward Success," explains Davies. "We felt it was important to focus first on our people when defining our values rather than specific business objectives. After all, that's who the values are really for. We see them as a commitment from the business to everyone in it. It's is how we want our work environment to be experienced."
But it's not enough to just talk about your values, Davies says.
"Something we feel really strongly about is making sure our values aren't just displayed on walls but are actually lived and experienced," she continues. "As an example, we host a company-wide rewards ceremony where we recognize the successes employees have made throughout the year. This encompasses everything from the most efficient customer care advisor to the employee of the year who has gone above and beyond in everything they do."
At Outback Team Building & Training, we also believe strongly in living and breathing our core values (learn more about that here). If you're interested in learning more about why core values are so critical, check out our blog post: 5 Clear-Cut Reasons Why Company Core Values Matter.
And if you'd like to define and solidify your own company's core values – including making employee recognition part of it – you might like our training and development program, Creating Mission, Vision, and Values, which uses crowdsourced insight from your group to define what your company truly stands for.
---
Give Employee Recognition for Personal Accomplishments
When it comes to employee recognition, t

he idea of recognizing people who have gone above and beyond in life is one that resonates strongly with David Adler, Founder and CEO at

The Travel Secret

. He believes employee recognition should go beyond business because there's more to people than just their job.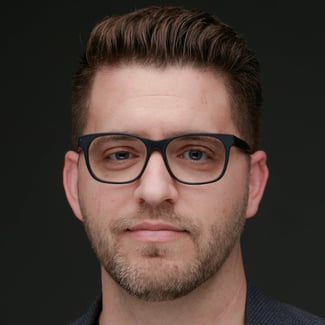 "Recognizing your employees' efforts while at work will go a long way for your culture," says Adler. "But you can go a step further and recognize their accomplishments outside of the office as well. Did somebody's band just play their first gig? Or maybe someone just bought their first house. Recognizing these personal achievements and milestones will show that you care about them as more than just worker bees."
---
Don't Wait for Later –

Recognize Employees

Consistently and In Real Time
All too often, leaders wait for later to recognize their employees rather than doing it on the spot. But this approach can sometimes cause that recognition to lose its impact or, worse yet, cause that feedback to be forgotten altogether.
That's why these three business leaders believe in the value of giving employee recognition as soon as the opportunity arises rather than putting it off until another time.
Monica Malik, HR Director at

Penn Brewery

, shared an anecdote that summed up her position on the topic.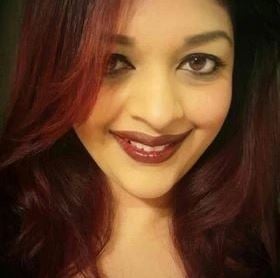 "In a previous life, I worked for a multi-unit fast food franchise owner/operator and we had many incentive programs," she says. "One of my favorites was the 'Caught You Doing Something Good' initiative. It was a card that said exactly that and had an offer for a free meal on it. It was handed to an employee on the spot by the owner, a manager, a supervisor, or anyone in upper management as a way to recognize them for doing something good."
She elaborates, "The idea was to encourage immediate recognition. If you helped a customer carry a tray, if you worked to hit a certain target, if you came up with an idea that was outside of the box, or you put forth any kind of extra effort, you were given this right then and there in front of your peers. It was a great motivational tool and it kept morale high. It was easy to implement, and it didn't need additional letters to be sent or plaques to be ordered. The moment wasn't lost by the time the employee got the recognition. It was all in the moment, so it kept the excitement going."
The trend of recognizing employees promptly is something she carried into her current role as well.
"Now working here at Penn Brewery, we have connections with lots of local vendors and people we do business with," she explains. "And sometimes they will give us tickets to their events that they are having, and I will take the tickets and use them as a way to recognize our employees."
Matthew Ross, Co-Owner and COO of

The Slumber Yard

, believes consistency is also key for effective employee recognition.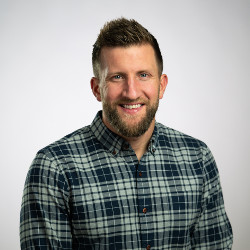 As a small business operator, I'm a big believer in recognizing and showing my appreciation of employees," says Ross. "I try to consistently compliment employees when they do something positive. Sometimes I'll give them a small gift as a token of my appreciation and other times, it's just a simple 'awesome job, keep up the good work' type of compliment. Regardless, it seems like employees are more motivated when they consistently receive positive reinforcement."
For Will Craig, who previously shared his affinity for making employee recognition a highly visible undertaking, it's also important to keep on top of day-to-day relationships and providing consistent recognition for his employees.
"I shudder at the thought of being a manager who doesn't recognize their employees for their efforts and achievements, whether big or small," Craig admits. "I couldn't run my business without them, so I think it's crucial that they know how much I appreciate the work they put in."

He continues, "Day-to-day, I try to make my way around the office to see how everyone is getting on so I can look for opportunities to pick up morale. When an employee presents me with a piece of work they've done, whether it's writing a great article or generating a new lead, I always make sure they feel appreciated by telling them, simply, that they've done a great job. It's all too easy to gloss over minor achievements, but it does all add up if they know you recognize that each piece of work they do matters."
If you're interested in learning more about how to give productive and impactful feedback to your employees, you might be interested in a program like Productive Performance Reviews.
---
Recognize Employees by Listening to Them
According to research from Ultimate Software, 75% of employees would stay longer at an organization they feel listens to them. Gallup also uncovered that employees who feel their voice is heard are 4.6 times more likely to feel empowered to perform their best work. And yet, The Journal of Management Studies found that some managers actually have a penchant for actively disregarding their employees' ideas.
T

his is a massive mistake, according to Vivek Kumar, CEO at

Qlicket

, who offers real-world insights he received from working with one of his clients. He says that recognition comes from listening to employees' – not just their ideas, but also about complaints and issues.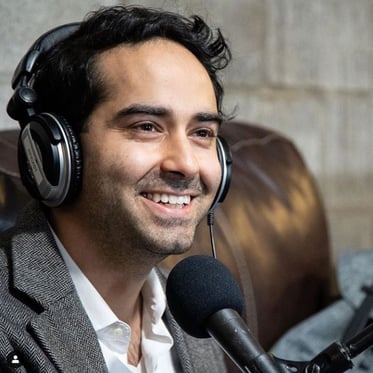 He explains:
"A few years ago, Gallup and others found that 78% of employee turnover has nothing to do with wages. Employees quit in large part due to preventable factors, including lack of recognition from management. Our company is all about helping our clients prevent this. We offer a system that allows employees to voice their concerns with managers and we've found from experience that the mere act of listening to employees decreases employee turnover."
He continues, "For instance, we collected feedback from the employees of one of our medium-sized clients and were able to show that their employee satisfaction, engagement, and retention were low in comparison to similar work environments in their region. Through a few more rounds of research, management at that company discovered that employees were quitting due to discomfort from excessive standing. After management allowed employees to vote on a solution and Dr. Scholl's gel inserts were selected, employee engagement and retention promptly increased. A costly problem in the workplace was solved. But more importantly, employees felt valued and heard. The mere act of recognizing employees by listening to them was the bedrock for this success."
---
Give

Your Employees

the Gift of Time
While money and gifts are great means of recognizing employees, there are other forms of employee recognition that are even more impactful – including giving them the gift of time. That's the philosophy of Cassy Aite, Co-Founder and CEO of

Hoppier

.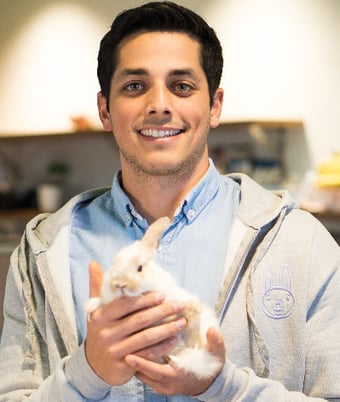 "There are several ways to recognize your employees' contributions," Aite explains. "Money is the easiest, but it never gets the desired results, because an extra $100 on their paycheck doesn't affect their lives all that much."

He continues, "The best way to show appreciation is by giving additional days off, especially during the holiday season … This kind of motivation can go a long way because a small token of gratitude can create a lasting effect on their productivity and performance."
---
Encourage Peer

-

to

-

Peer

R

ecognition

in Your Organization
Receiving recognition from management and senior leadership is certainly great for morale, but there's a massive amount of value that can be realized from incorporating peer-to-peer recognition in your company as well. In fact, research by Globoforce and SHRM showed that peer-to-peer recognition is 35.7% more likely to have a positive impact on financial results than manager-only recognition. It's also known to increase customer satisfaction.
It's no wonder, then, that Kerry Wekelo, COO at

Actualize Consulting

, advocates so strongly for it.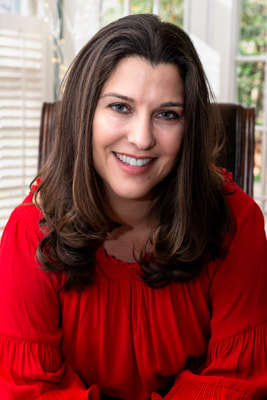 "We believe that recognizing employees is an integral part of creating a thriving culture infused with gratitude and appreciation," says Lite. "It's important that your team members feel appreciated and that their hard work is noticed."
She elaborates, "One of the big ways we do this is through our Key Player Awards. With these, we encourage management and team members to nominate a coworker for a job well done, extra effort put in on a project, a positive attitude, or any other accomplishment. It has been extremely beneficial for our organization. Its success can be measured in that we have enjoyed a low 4% turnover rate for the last 4 years, and the average tenure is 5 years, with 14% of our people having over 10 years."
At Outback Team Building & Training, we share a similar philosophy. We encourage our staff to write thank-you notes to colleagues who have done great work or gone above and beyond for their peers. Then, we read them all aloud at our monthly Town Hall meetings and one winner, drawn at random, wins a gift card.
---
Sh

are with Your Employees the Impact They Have on Your Business
According to research from Robert Half Management Resources, a staggering 14% of employees said they rarely, if ever, comprehended the impact of their work on the company's performance.
By recognizing the achievements of employees and sharing how their efforts benefit the company as a whole, you can inspire employees to feel more connected to their work and to deliver the best possible results.
That's the approach taken by Ken

Eulo

, Co-Founder of

Smith &

Eulo

Law Firm

.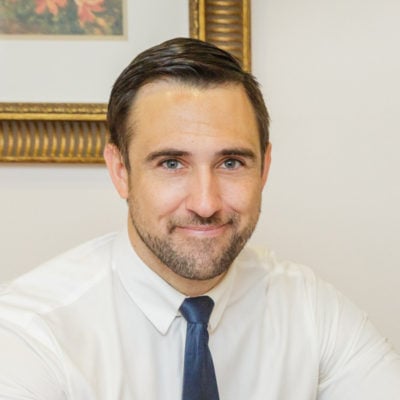 "It's critical that our staff understand the value of their hard work for our firm," explains Eulo. "So, we hold end-of-year recognition ceremonies for our employees where the hard work that they have put in through the year is showcased. We go over different projects and initiatives and how each one benefited the company. Employees find this extremely fulfilling, as they often have no clue how the work that they do impacts the company down the road."
---
Employee recognition is a critical initiative for every organization, and there are tons of ways to do it, including:
Don't Underestimate the Power of Being Polite

Reward Your Team with Social Activities

Make Employee Recognition Highly Visible

Ingra

in Employee Recognition into Your Company Culture

Give Employee Recognition for Personal Accomplishments

Don't Wait for Later – Recognize Employees Consistently and in Real Time

Recognize Employees by Listening to Them

Give Your Employees the Gift of Time

Encourage Peer-to-Peer Recognition in Your Organization

Share with Your Employees the Impact They Have on Your Business
What kinds of things do you do to recognize your employees? Let us know in the comments section below!
---

Learn More About

Team Building Activities You Can Use for Employee Recognition
Don't forget to download your free copy of  Why Employee Recognition Matters and How You Can Do It  for an all-in-one, printable PDF of the above resources. You can also reach out to an Employee Engagement Consultant for even more insight on team building and training solutions.