With remote work steadily on the rise, organizations are now faced with the challenge of keeping remote employees engaged and productive. This has put an emphasis on the importance of getting creative with team management tactics and virtual team building approaches.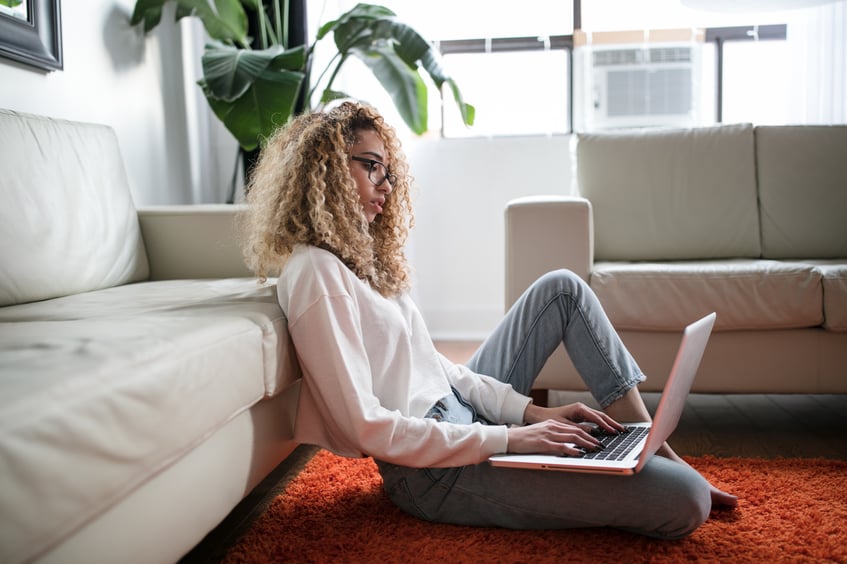 With remote work steadily on the rise, organizations are now faced with the challenge of keeping remote employees engaged and productive.

This has put an emphasis on the importance of getting creative with

team

management tactics and virtual team building approaches.
In recent years, "remote employment" has become a bit of a buzzword in the professional world – and for good reason. But it also presents organizations and teams with new challenges in keeping remote employees engaged, building personal connections, and maintaining productivity.
In this article, you'll learn about how remote work is changing the employment landscape, some new challenges it poses to organizations, and three tactics you can use to counteract those challenges, including:
---
There's no two ways about it: for the right organizations and teams, remote employment and telecommuting can be extremely beneficial.
A two-year study from Stanford University found that remote work can lead to "astonishing" levels of productivity and a significant increase in employee retention. That's probably why remote employment has increased by 159% since 2005, as per FlexJobs, with 18% of people working remotely full-time.
These increases in productivity and retention paired with cost-savings on office space and overheads have been greatly beneficial to business around the globe – to the tune of around $44 billion in cost savings in 2015 alone.
But as organizations and their staff reap the benefits of remote employment, they're faced with a new set of challenges.
According to Murray Seward, CEO at Outback Team Building & Training, off-site employment creates new challenges for department and business. In our recent Online Guide: The Top Trends in Team Building and Training for 2020, he outlines these challenges, particularly as they pertain to keeping remote employees engaged and developing individual relationships due to a lack of in-person visibility.
But with these three tactics, you can ensure your remote employees are engaged, productive, and working cohesively as a team.
#1. Imp

lementing a Strong Performance Management System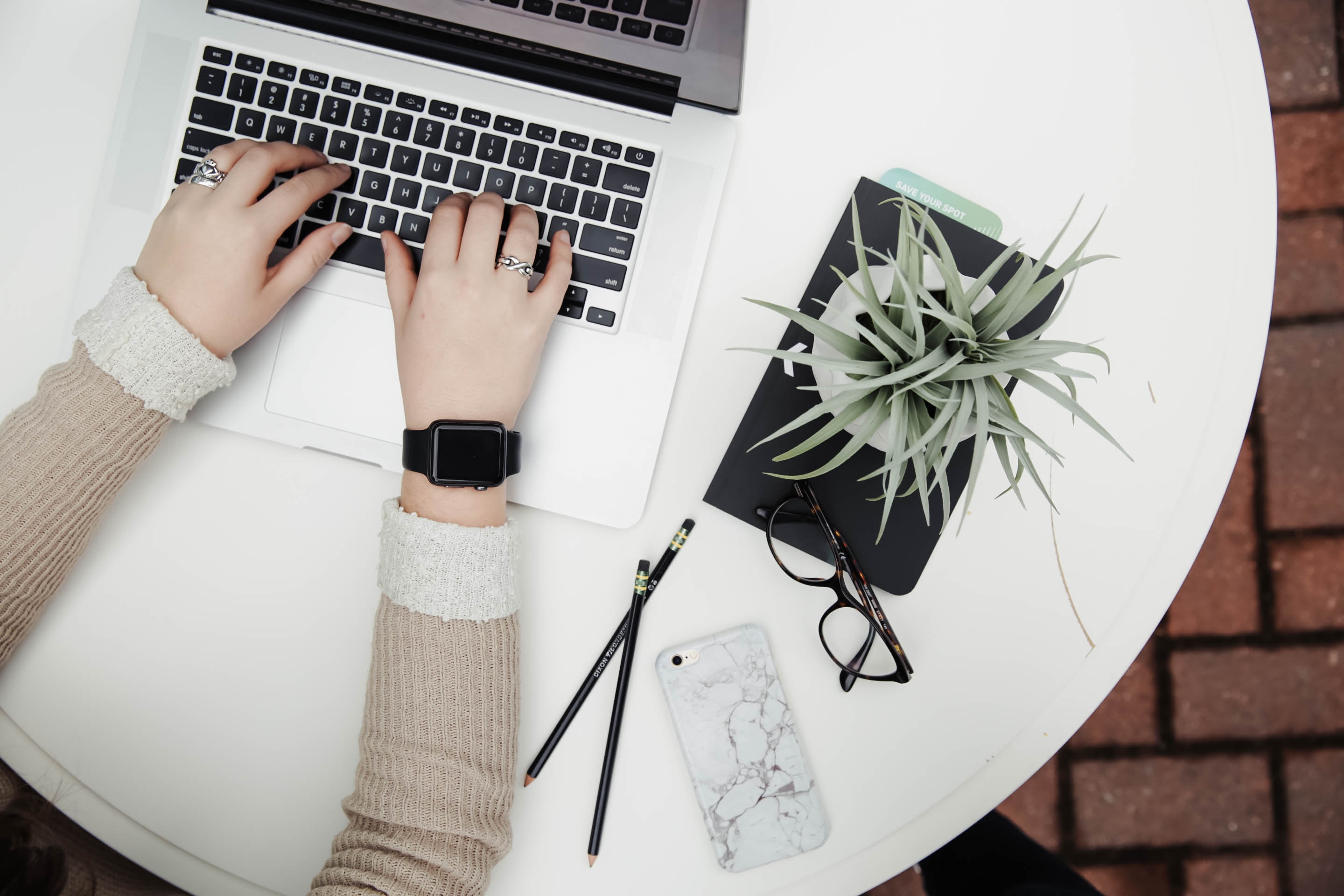 One of the biggest challenges for leaders in managing a remote team is feeling confident that productivity will remain high, even when visibility is low.
A significant part of building a strong remote team dynamic is based on trust – something that must be earned over time.
And to do so, it's important to create a strong performance management system for remote employees.
You can do this by:
Setting Clear Expectations from the Outset – When implementing remote work at your company or bringing on remote employees, it's important to be very clear about expectations from the beginning. This way, there will be no confusion or grey areas pertaining to how success is measured in a remote role. This can include things like:
Work Hours and Availability –

You'll need to decide whether the employee can work flexible hours or if they need to be actively on during predetermined times





Communication Systems –

It's important to determine which tools and platforms you'll use for communicating, including types of software that will be used to ensure streamlined communication (more to come on this!)





Response Timelines –

Whether responding to instant messages, emails, or phone calls, it's important to set parameters for how quickly remote employees need to respond to ensure that there's both flexibility for the employee, but also guarantees for people reaching out as far as when they can expect to hear back





Deadlines and Key Projects –

It's important to set expectations on the remote employee's short and long term projects as well as deadlines and check-in opportunities
It can also be helpful to take on a training and development program, such as Clear Communication, to help leaders learn to communicate with their remote employees more effectively.
Supporting Successful Self-Management – As a remote employee, the fact is that being away from the office often means you miss out on things. And this includes learning opportunities.
In an office setting, teammates have resources immediately available – both in being able to ask questions from their peers or leaders as well as any seminars or educational opportunities the organization may facilitate.
While it's possible to conference remote employees in for the latter, there still may be a gap in learning for staff who work away from the office.
That's why it's critical that leaders empower remote employees to successfully self-manage. This can mean encouraging them not to be shy in speaking up when they have questions, but also to feel comfortable asking for things that they need – whether it be tools, software, hardware, educational courses, or training and development seminars.
Utilizing Performance Agreements – It can be very helpful to utilize formal performance management agreements with remote employees.
These are living and breathing documents that outline the employee's deliverables, deadlines, and measures for success. They are overseen by leaders but managed proactively by the employees.
At Outback Team Building & Training, we use these documents with every staff member.
Each month, our employees meet with their leaders to discuss the status of deliverables and ongoing projects and to troubleshoot any roadblocks.
The great thing with these agreements is that they allow managers to have visibility over their team's deliverables without having to micromanage them.
Some of our leaders also have access to their team members' to-do lists so that they can check in on where things stand without having to actually ask.
Checking In Regularly – Frequent meetings and check-ins are vital in performance management with remote employees.
Weekly status update meetings help keep lines of communication open, allowing leaders and team members to touch base frequently in order to address problems, flag issues, and ask questions in real time.
To learn more about how to build and manage a strong remote team, check out our free Online Guide: The What, Why, and How of Building a High-Performance Remote Team.
#2. Utilizing Virtual Team Building Activities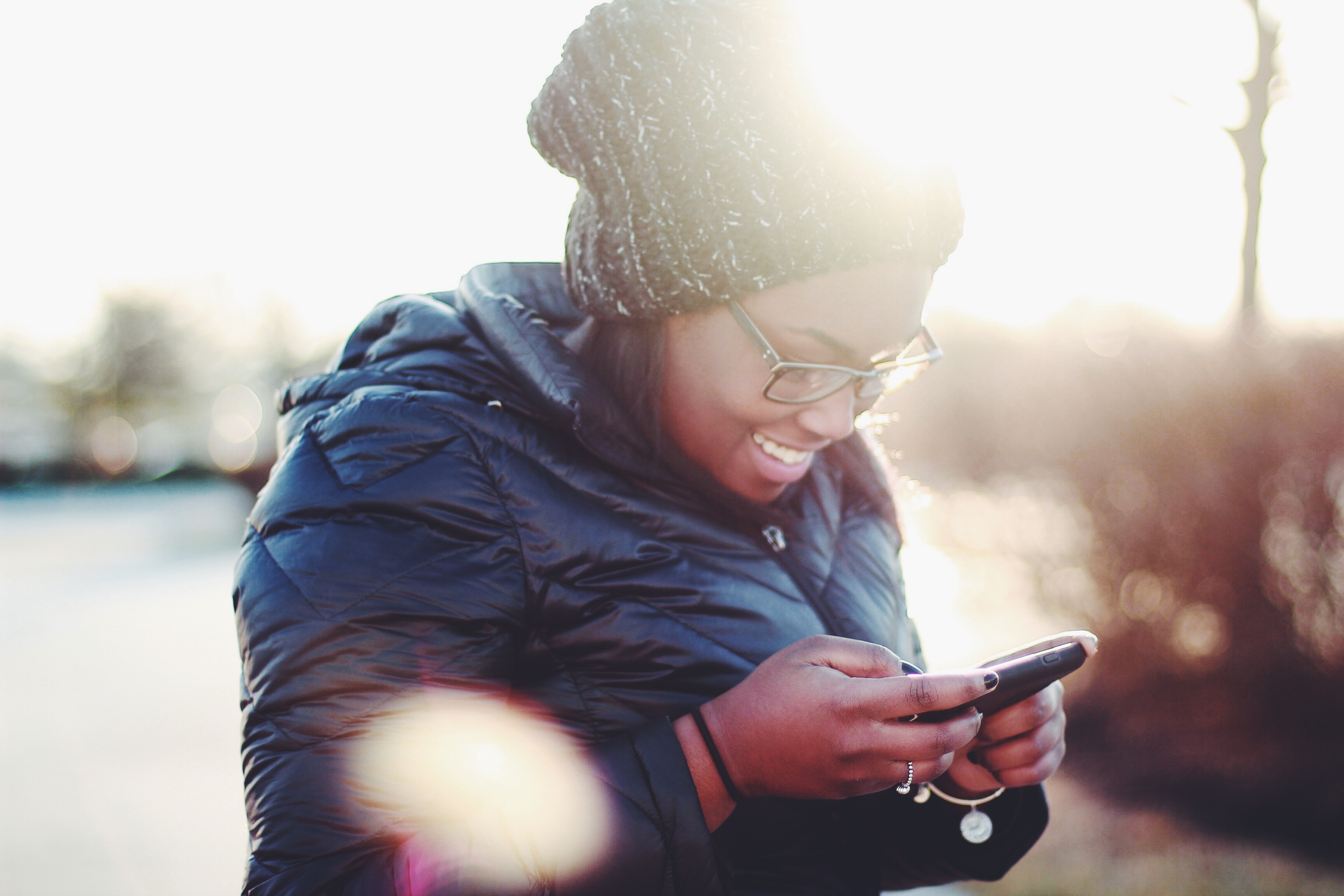 As we heard from our CEO, Murray Seward, one of the big trends in 2020 will be an increased focus on accommodating remote employees.
He elaborates, "Off-site employment creates new and modern challenges for teams and organizations. It makes it more difficult to develop individual relationships when colleagues don't see each other in person at work every day. But it's also more important now than ever. That's why team building will be especially critical going forward – in 2020 and beyond. This doesn't mean simply having remote employees on a TV screen during meetings or company activities. Rather, it means finding ways to integrate them directly into team building activities rather than just peripherally.
And while "team building" may seem like something that's only doable in person, the reality is that it's not. Virtual team building activities can be exceptionally impactful in keeping remote employees engaged.
But what are virtual team building activities?
Great question.
Virtual team building activities are events that are created in a way that allow everyone on your team to participate, no matter where they're located.
These app-based team building activities provide an interactive event experience that your staff can participate in using their smartphones. So, if you've got 25 staff on the east coast, 15 people in the Midwest, and one employee out west, they can all still participate in a team building activity together – from the palm of their hand.
At Outback Team Building & Training, we offer a ton of great virtual team building activities, such as:
For event organizers, virtual team building activities are great as well because they offer full access to a professional facilitator using audio and visual communication. And since virtual team building activities are done on smartphones, they offer the flexibility to fit any timeframe and any location.
And, best of all, they're extremely cost-effective team building options.
#3. Using Technology for Keeping Remote Employees Engaged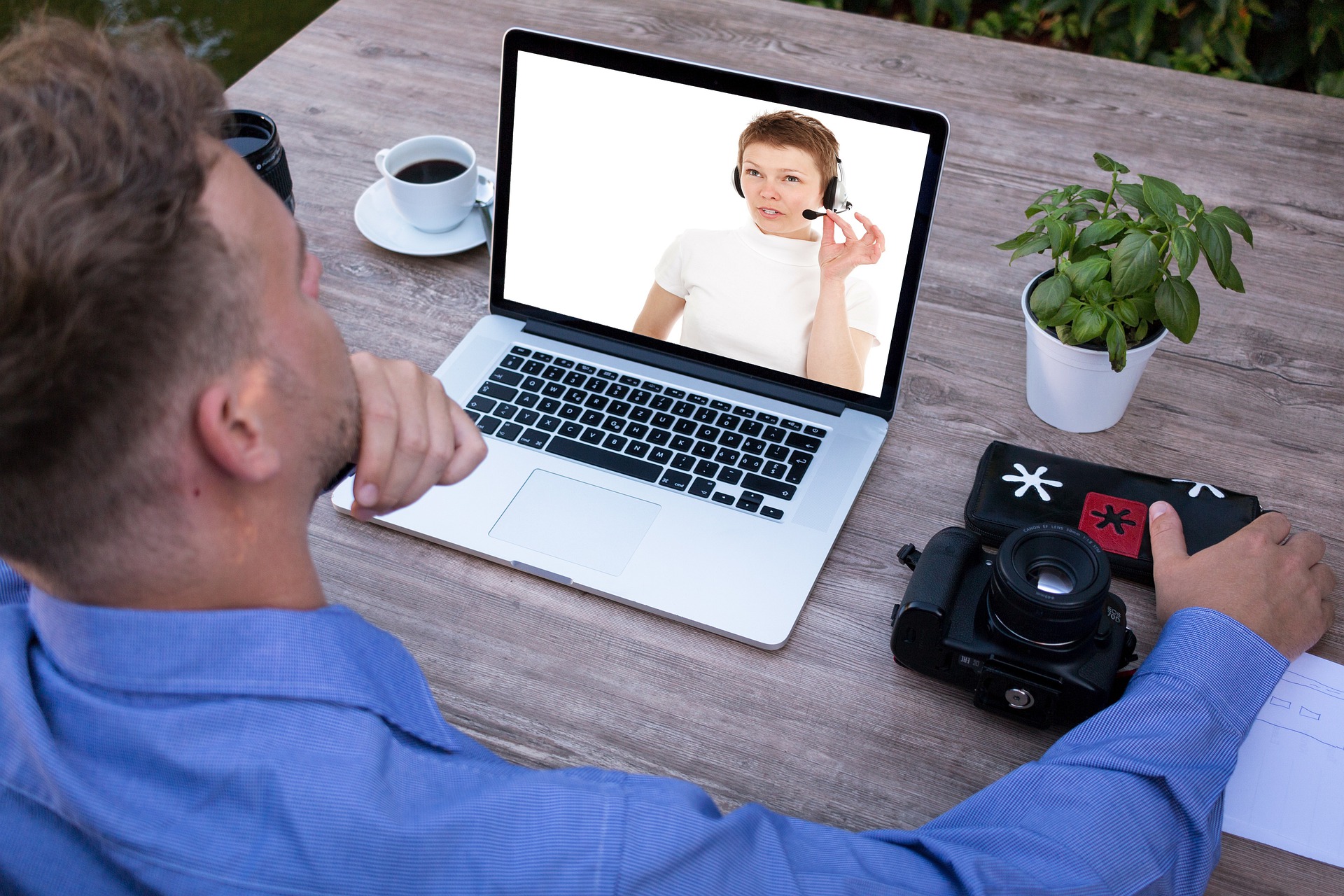 As we previously mentioned, it can be extremely challenging to build strong personal and professional connections between remote colleagues given a lack of regular face-to-face interaction.
But the great thing about 2020 is that we have ample technology at our disposal to help bridge the gap and help create closer bonds despite physical distances.
Here are three ways you can use technology to your advantage when it comes to keeping remote employees engaged.
1. Use Communications Tools Frequently – While employees may work remotely, there are a ton of tools out there to help make communication quick, efficient, and effective. These tools are valuable not only for managing projects and workflows, but also for simply building rapports.
If you're looking for great communication tools for your remote team, you might want to check out:
Zoom

– For telecommuters, video calls are an absolute necessity. At Outback, we use Zoom extensively to conduct team meetings and calls. This renowned platform allows you to invite multiple participants into one single video call and offers screensharing capabilities for enhanced collaboration.




Slack

– The ultimate direct messaging tool, Slack lets you to create channels for specific teams, groups, and departments,

and also

allows for direct messaging between individual colleagues. Our Outback team uses Slack avidly, for small talk, quick questions, or group discussions.



Workplace by Facebook

–

For workgroups that love the sociality of typical social media platforms, Workplace by Facebook is a great option. You can think of it like your Facebook News Feed but focused on work. You can view updates from people and projects you care about in the same engaging fashion that you'd find on Facebook's personal platform.



2. Implement Effective Project Management Software
–
When employees aren't in the office, it can be more challenging to keep on top of where everybody stands with their deliverables and projects. That's what makes project management software so vital for remote employees.
If you're looking for great project management tools, here are a few that we use daily at Outback:
Smartsheet

– Many of the key tasks we handle at Outback live in Smartsheet. This software platform offers spreadsheets with a ton of enhanced capabilities that make it easy for everyone to keep track of moving parts, all in real time. For example, our marketing department, which includes remote employees, uses Smartsheet to oversee core initiatives. Our events team (and their regional event facilitators) also uses it to keep track of the thousands of events we host in cities around North America each year.




Microsoft SharePoint

– Since our marketing team has staff in multiple cities, it's important to have a centralized location where files and documents can be shared and edited in real time. We use Microsoft SharePoint as our central hub for document storage. With this platform, multiple employees can access our entire archive of files, and even work collaboratively within documents.



3. Don't Overlook the Value of Chit-Chat
–
For remote workers, one of the most commonly missed elements of a traditional office environment is one you may not expect: office banter.
Those small moments of in-passing socialization and water-cooler discussions are actually extremely valuable in building a team. Employees who work remotely often lose those socialization opportunities and in turn miss out on a chance to get to know their colleagues better.
As a generality, most managers have a mandate to minimize time spent chit-chatting because it detracts from time spent working. But with remote employees, it's important to be a little laxer on that policy. The ability to make small talk using communications channels, like those listed above, can make a huge difference in the dynamic of your team and the development of great relationships.
---



Learn More About Virtual Team Building Activities to Help Keep Remote Employees Engaged
For more information about virtual team building activities you can do with your remote employees, just reach out to our Employee Engagement Consultants.