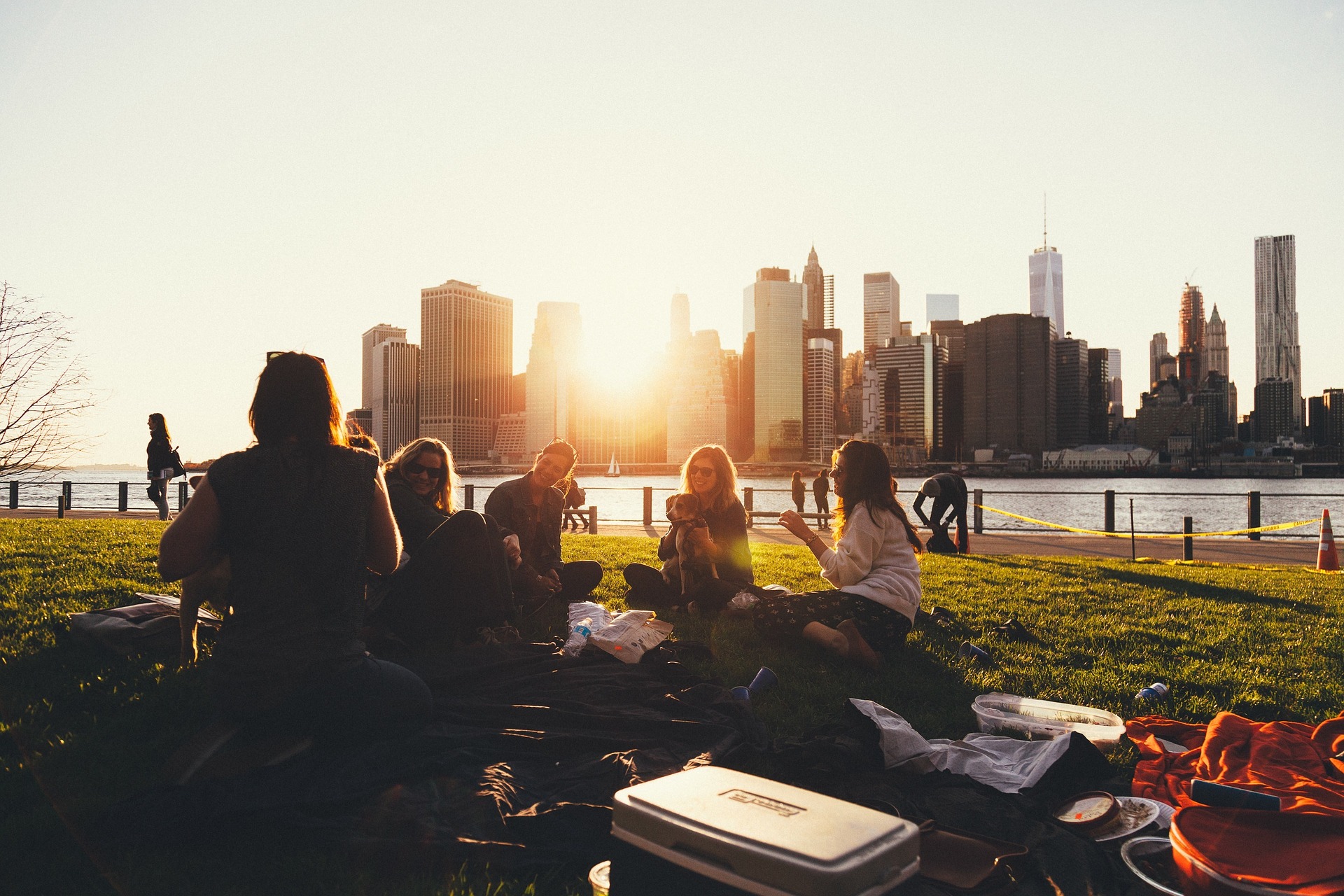 Rapid company growth can make it challenging for small businesses to effectively transition to a larger organization since there are so many moving parts. Find out how you can support your entire team and successfully manage this monumental shift in your business.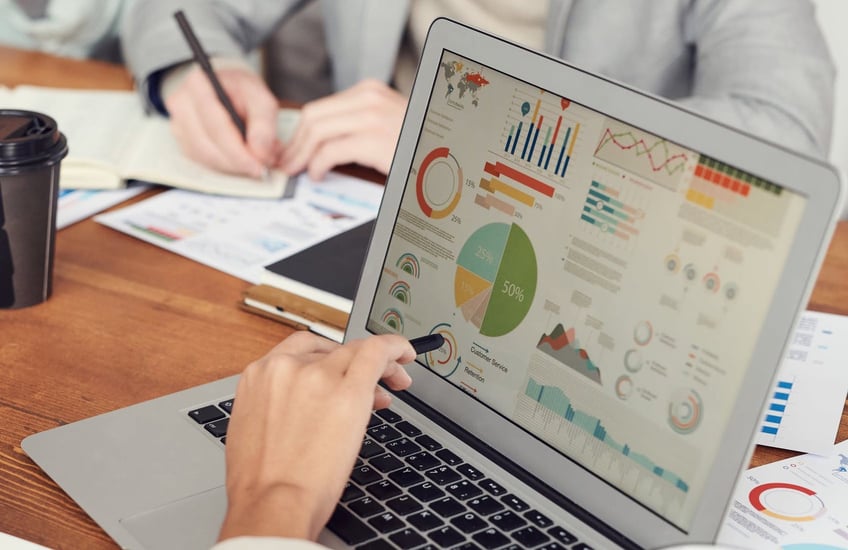 Rapid company growth can make it challenging for small businesses to effectively transition to a larger organization since there are so many moving parts.

Find out how you can support your entire team and successfully manage this monumental shift in your business.
Although rapid business growth is generally a marker of success, it can also present companies with many obstacles. And with changes happening so quickly, spotting the potential pitfalls is not always easy.
In this online guide, we assess how different teams within your organization can navigate rapid company growth. You'll find tips and advice on how everyone – from leadership to HR and employees - can help scale your business without missing a beat.
To learn more, you can read the guide below or download it for free in an all-in-one PDF.
---

Table of Contents
---

Part One:

Leadership Tips for Handling Rapid Company Growth
5 Things Your Leadership Team Can Do to Successfully Scale Your Business
Here are five ways your leadership team can manage the rapid growth of your organization




Your organization's leaders will be the first line of defense in protecting what you've built against scaling up too quickly. With the below leadership tips, you can help your managers and C-suite executives alike handle your company's rapid growth.
For additional support, find out how a solution like Change Management Consulting can help your organization confidently handle this large-scale transition.


---



1. Understand Your Growth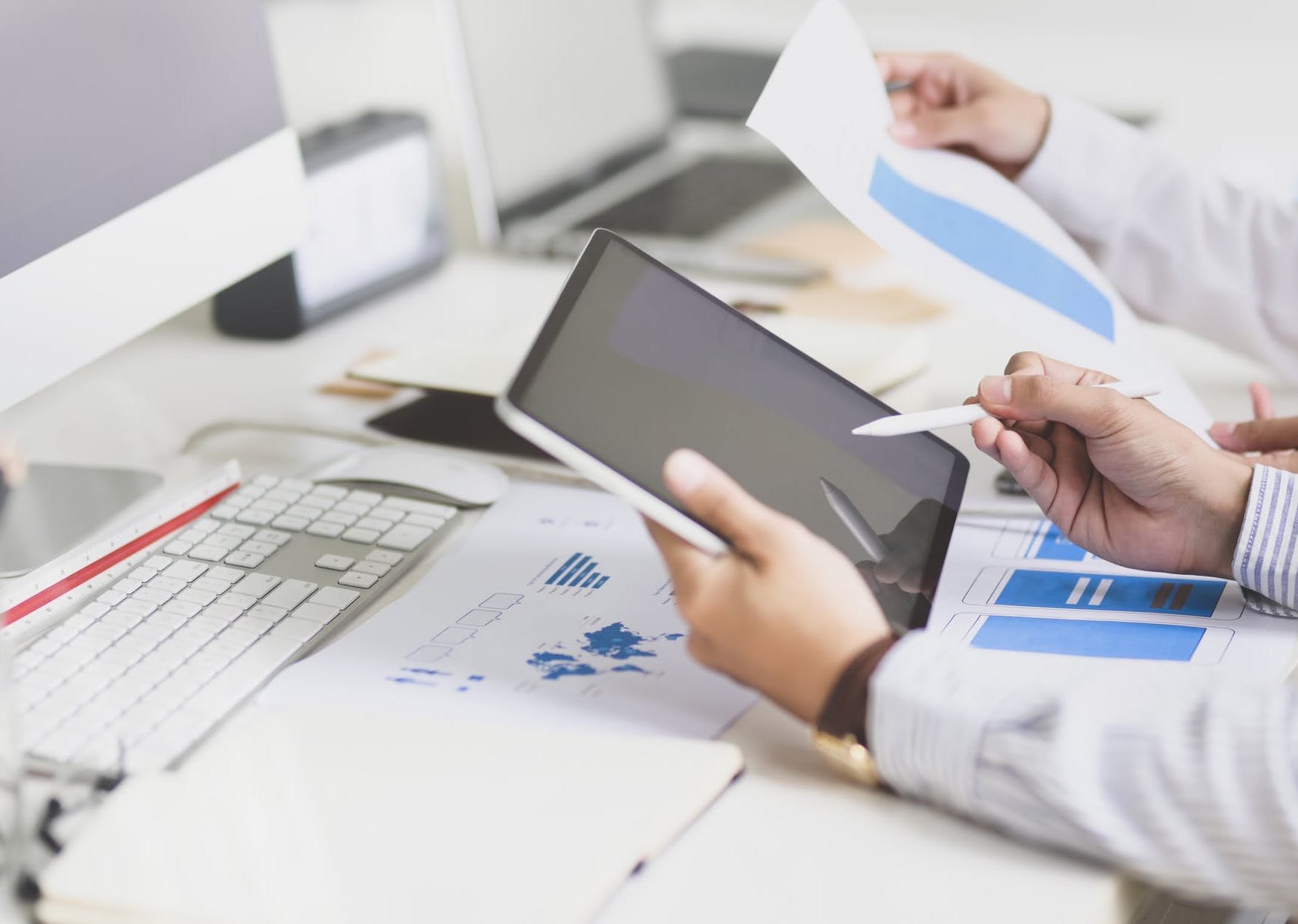 Your company is experiencing success. That's great! But do you know why you're growing so quickly?
An effective strategy for managing rapid business growth is to better understand what you're doing well – so that you can keep doing it. And one of the best ways to assess your strengths is to pull insight from the people who are most involved with your products and services – the ones who are buying and selling.
To start, ask your customers for their thoughts once they've purchased from you. You can kindly request a rating out of 10 and see if they have any additional feedback.
Similarly for employees, try sending out regular surveys asking your team to share their experiences with your products, services, and customers. This could be weekly, monthly, or quarterly. It's also important to allow individuals to respond anonymously to ensure that you capture both positive and constructive feedback.
Online services can make it easy for you to create surveys, forms, and gather intel from your customer base and team members.
Here are a few survey tools for you to consider:
Once you've gathered your feedback, sit down with your management team and evaluate the responses. As you sift through the data, you should be able to identify commonalities that point to the reason for your recent growth.
For example, look for themes in your feedback like:
Exceptional customer service

Innovative products and services

Meaningful core values and brand promise
After you've determined what sets you apart from your competitors, it'll be up to your leadership team to make sure that any changes going forward won't undermine your strengths as a business.


---



2. Define Your Company Core Values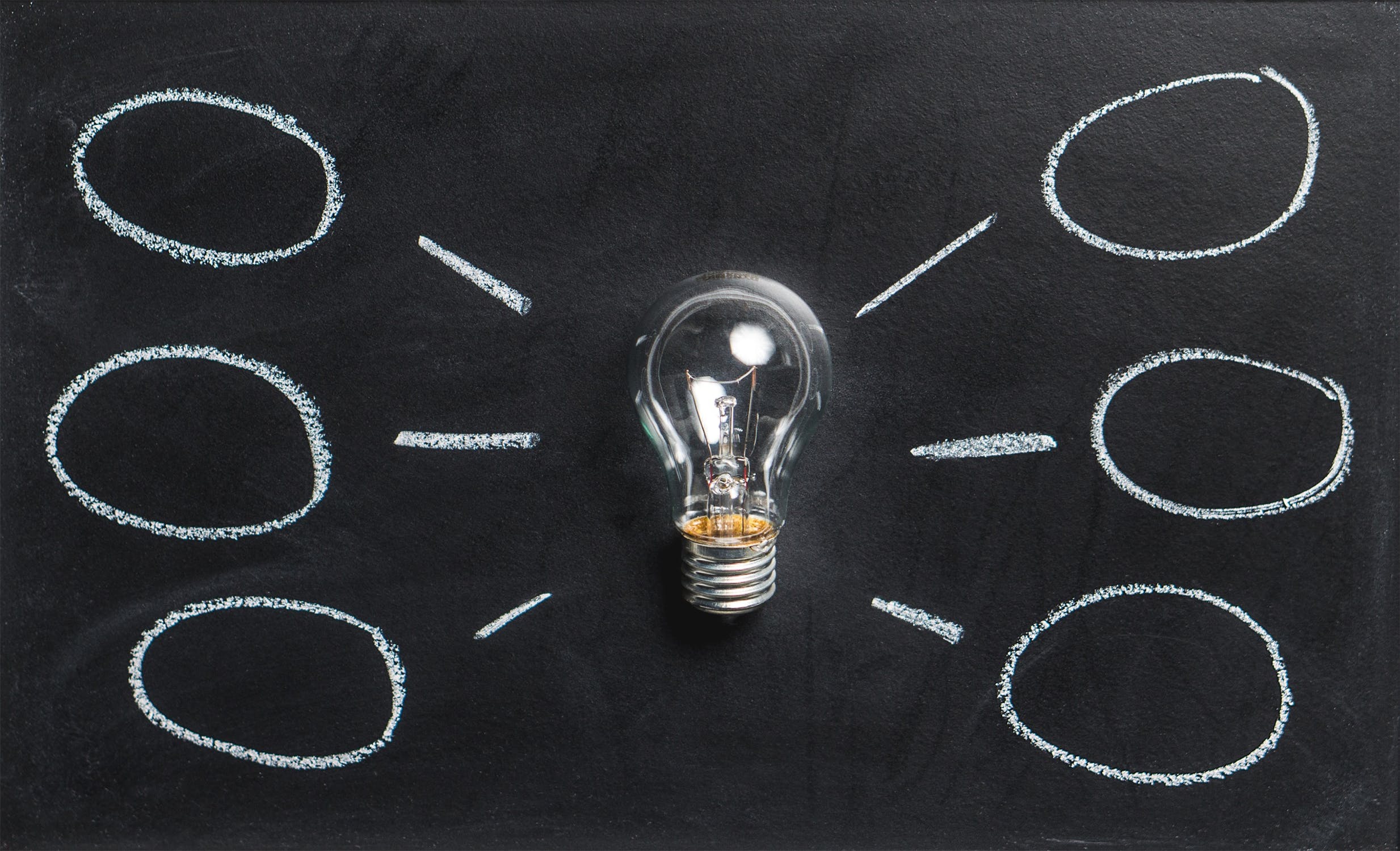 If you don't already have core values for your company, now's the time to determine the principles that will guide your organization.
You should view your company core values as the heartbeat of your business. They should inspire and resonate with your product offerings and employees. For example, core values can help your organization:
Make aligned decisions, regardless of department or role

Identify candidates who would be a good fit for your organization

Develop products and services that speak to your customers' needs
At Outback Team Building & Training, we live by six core values. Each one helps our team navigate day-to-day business decisions and deliver work that we can be proud of. They are:
We will always put our customers first

We will always be self-accountable

We will always take action

We will always pay great attention to detail

We will always be open and honest

We will always be improving
Learn how you and your leadership team can create your own set of values by reading our blog post: Creating Your Company Core Values in 5 Easy Steps.


---

3. Optimize Your Current Team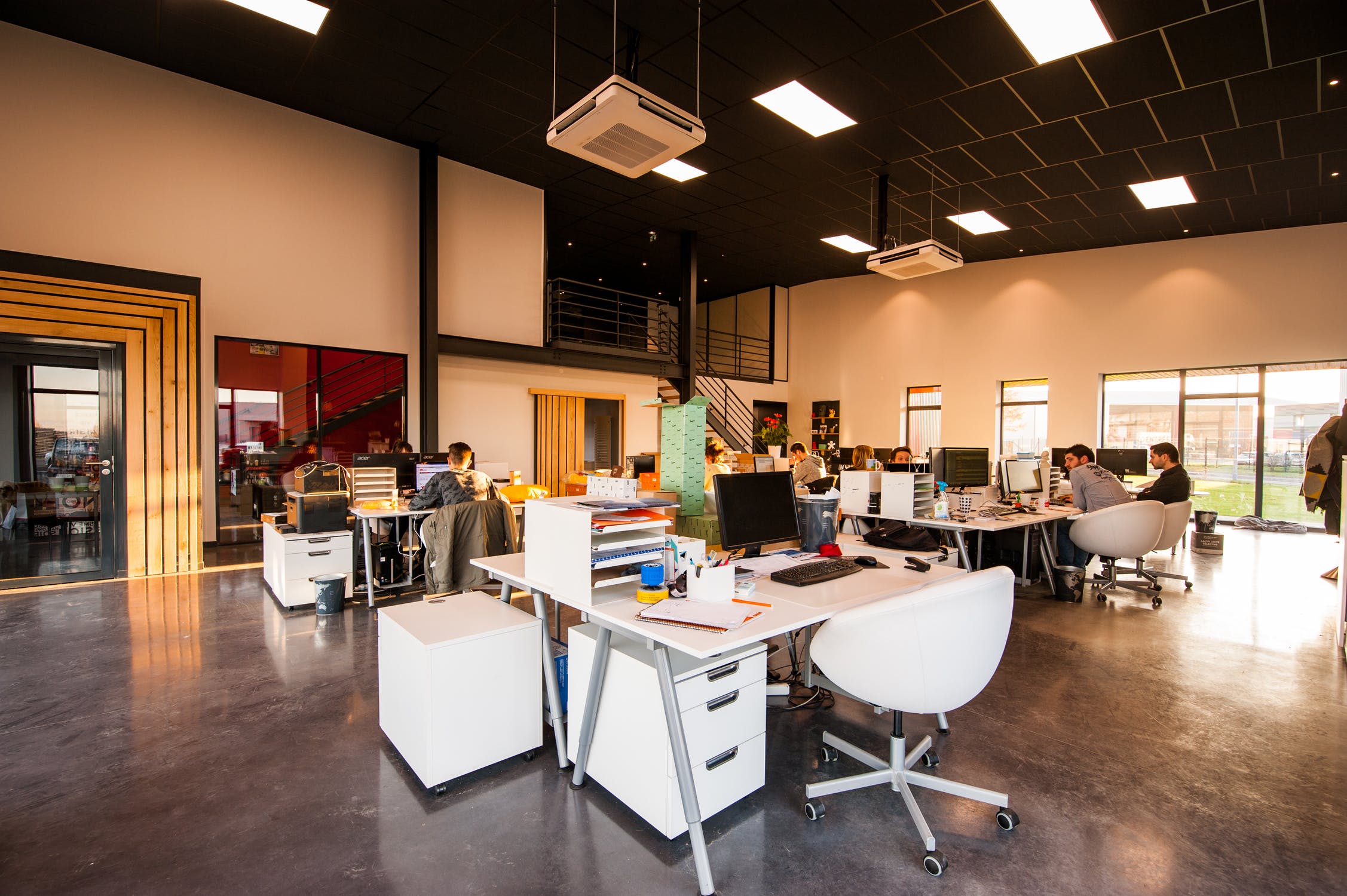 Tracking and forecasting your operating budget is extremely important to the success of an expanding business. And yet, many growing companies decide to quickly move forward with one very large expense: hiring more people. Before you jump to the conclusion that you need more bodies, however, check in with your leaders to evaluate if there may be more fiscally responsible options.
For example, why not review the accountabilities of each member of your team? Instead of taking on the burden of additional salaries, you could first consider giving current employees smaller monetary bumps and promotions in exchange for more responsibility.
This strategy not only helps your business shave costs, it can also help individuals further their career goals and remain loyal to your company. Win-win!
Here are some examples by department:
Support:

With a growing business, you may feel the need to hire an executive assistant or fulltime receptionist. Alternatively, however, you could diversify your customer support department. For example, you could ask your team to share the task of answering all incoming calls, in addition to support inquiries.




Sales:

Give your team the opportunity to acquire more customers than they currently work with. You can incentivize employees to expand their client base with tiered commission structures and bonuses.




Marketing:

Reach out to see if current team members would be interested in taking a course to hone their skills to fill any gaps within the department, such as graphic design or email marketing. You can find affordable online courses through services like

Lynda.com

.




---

4. Build a Customer Insight Database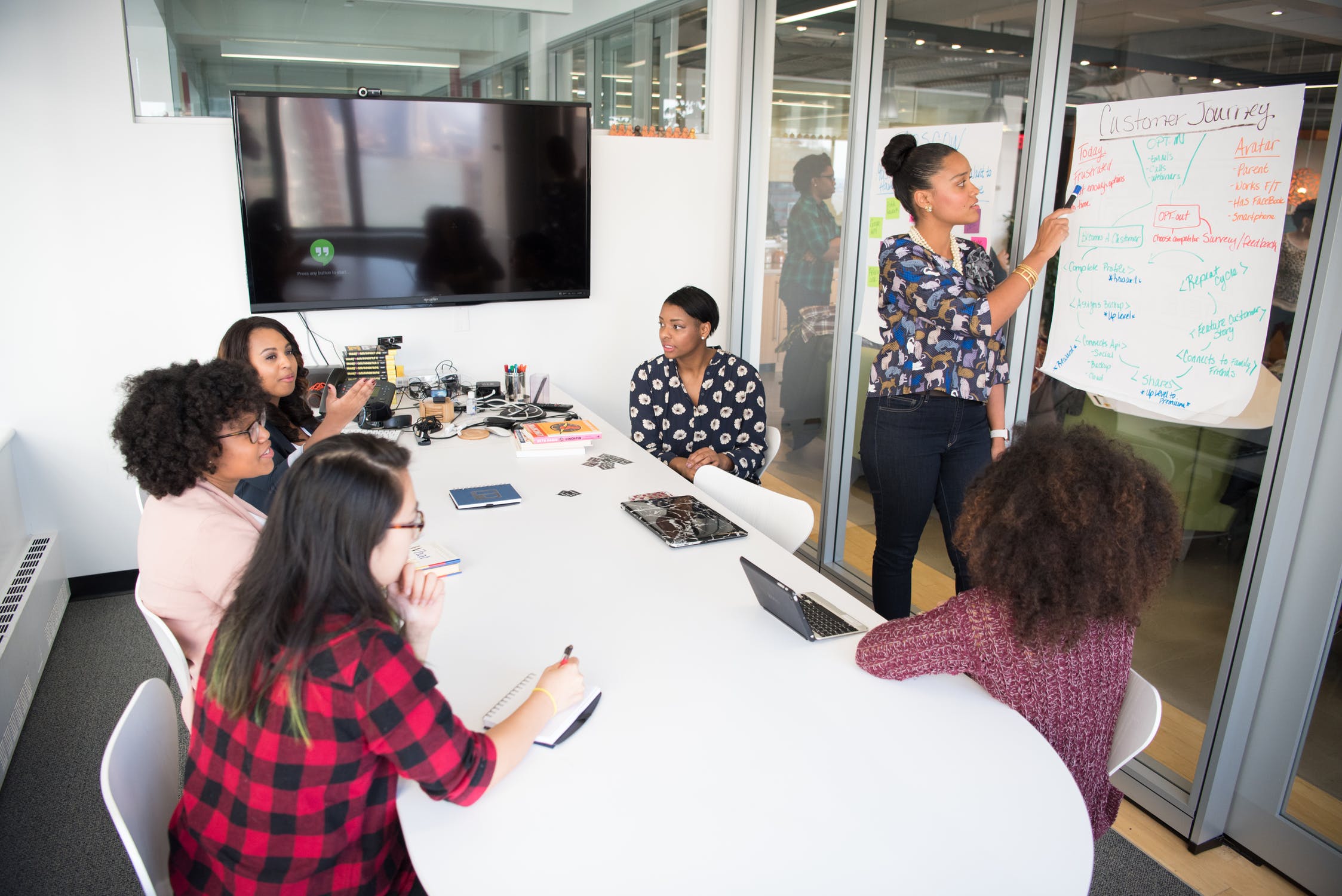 With rapid business growth, it can be easy to get caught up in simply maintaining your organization as it expands. But don't forget about the most critical part of the entrepreneurial puzzle: your customers.
As mentioned above, one of the best ways to keep a pulse on customer sentiments as you grow is by asking for feedback. However, simply gathering their input isn't enough. Just as important is evaluating that feedback and identifying areas where you can improve.
On a regular basis, you and your leadership team should gather your constructive feedback and meet to discuss. Determine where you could make adjustments to address any common frustrations or issues.
Try creating a database of customer feedback to make it easier for you to efficiently review responses. For example, you could ask your customer support team to place all responses into a spreadsheet, listing off the following:
Customer and company name

Location, i.e. city and state

Feedback and rating out of 10

Contact email and number

Quality score, i.e. low, medium, high
Consider keeping your database in a cloud-based platform like Smartsheet or SharePoint, so that it's easy for multiple people within your organization to access and edit the list at any time.

---

5. Be Flexible with Your Systems and Processes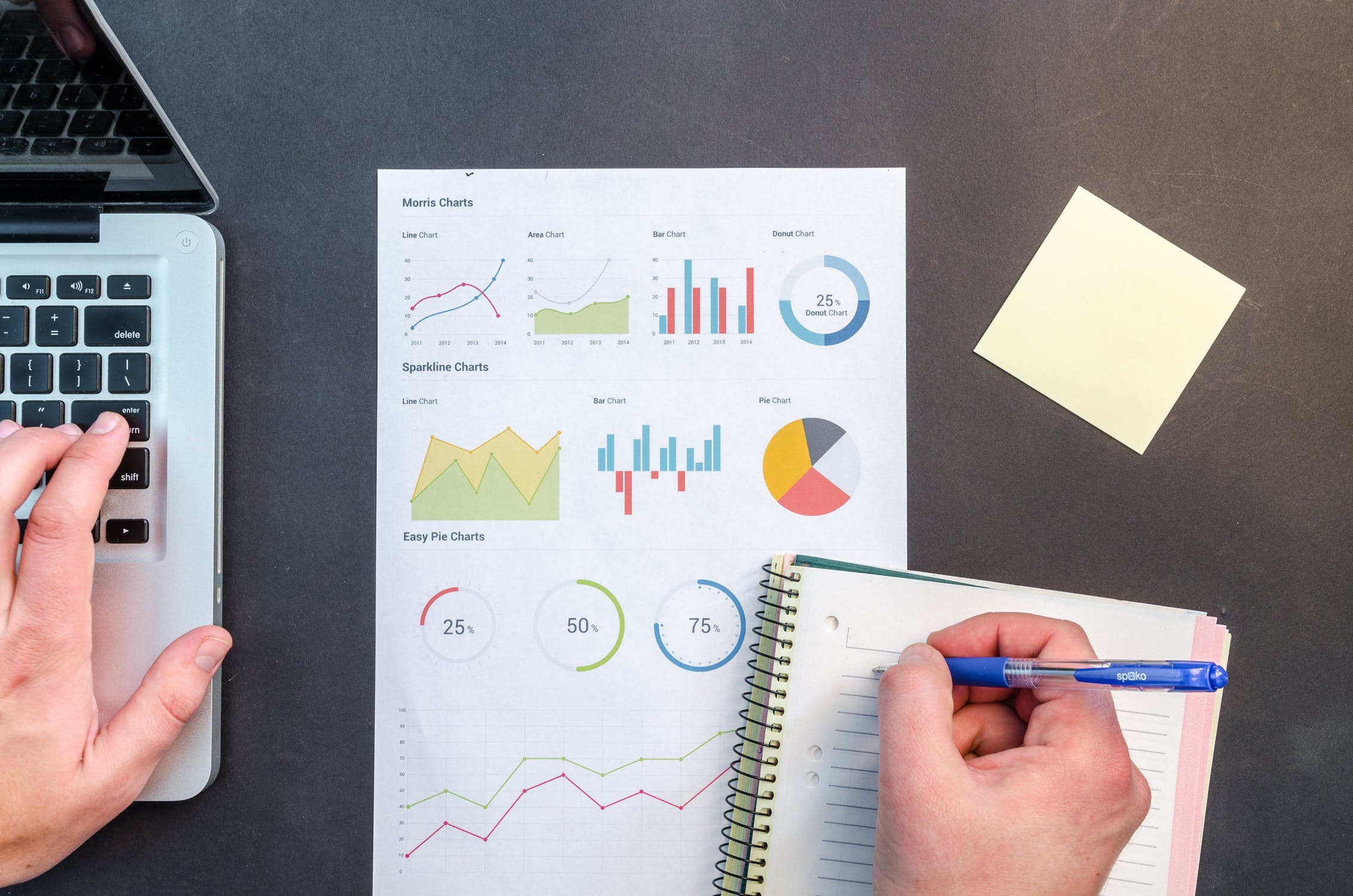 Just because something has worked in the past, doesn't mean it always will in the future. As your business grows, it's important to acknowledge that the old ways won't always be the only ways.
Work together with your team to identify areas of operation that are absolutely set in stone and processes that are flexible to change. From the start, it's important to ensure that everyone is aligned and understands what can and can't be adaptable as your company grows.
You can even make an official document outlining your organizations systems and processes, so that there isn't any uncertainty or grey areas. For example, you could evaluate your company's:
Marketing

funnel and communication tactics

Sales

outreach, pitches, and follow up

Support

requests and fulfillment
As you meet with your leaders throughout the year, refer to the document on a consistent basis to ensure that everyone is still on the same page. Set aside time at least every quarter to evaluate processes that need to be altered due to growth and update them as needed.


---

Part Two:

How HR Professionals Can Support Rapid Growth
3 Ways Your Human Resources Department Can Help Your Business Grow
These are the top three areas that HR teams can assist with for a smoother transition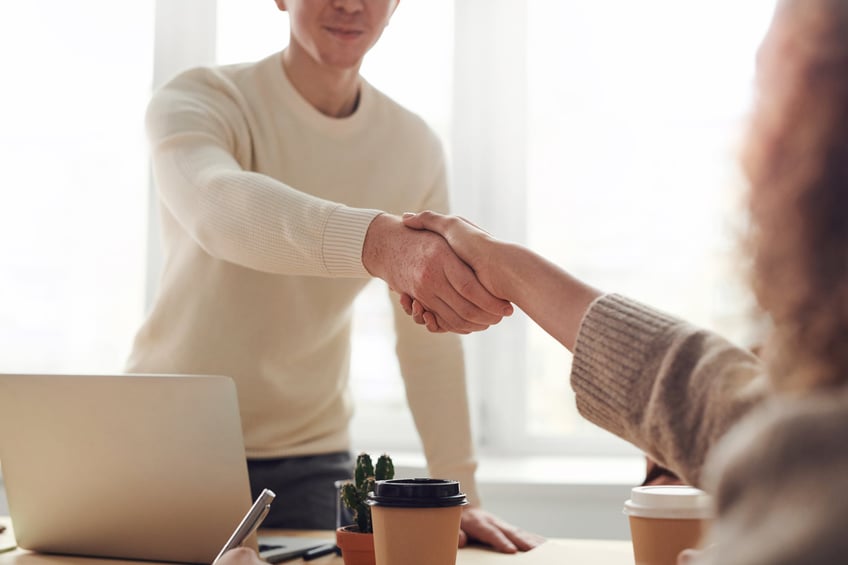 Many of the critical aspects of a growing business are handled by HR departments. But with so many changes happening all at once, it can be overwhelming to keep day-to-day operations in check.
In this section, our HR team shares some of the best practices that can help you manage rapid growth with ease.


---

1. Create Scalable Policies Using Online Platforms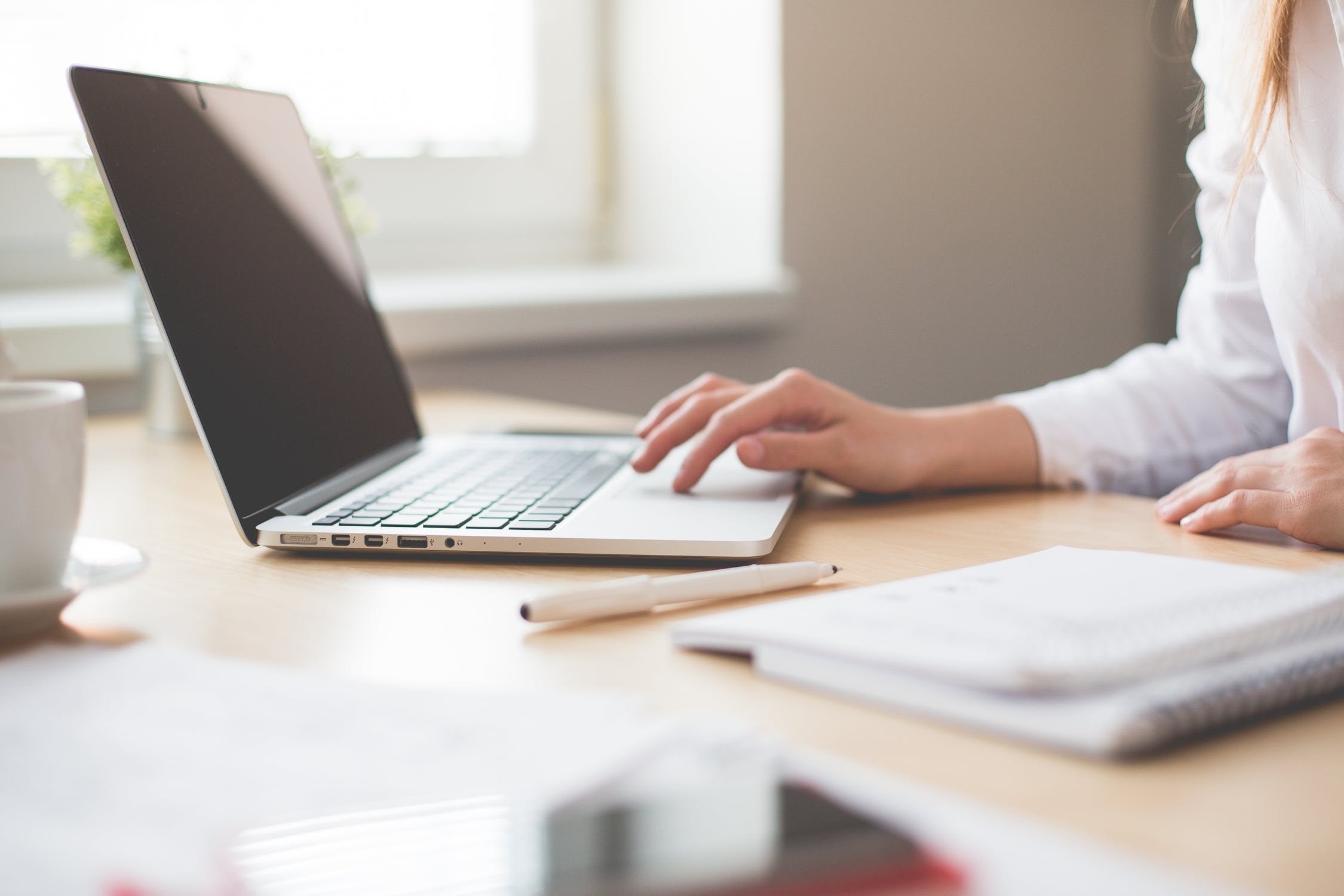 When you are an organization of three, six, or even 10, you may not trouble yourself too much with documenting company policies and procedures. As you expand, however, it's imperative that you have structures in place to guide your growing operation.
Before sharing with employees, try to envision how these policies will look as your organization adds more and more people. What can be trusted to a few team members, may not work for 50 to 100 employees.
Policies that you may want to cover include:
Hiring and recruitment

Vacation and sick days

Remote employment options
Safety and incident reporting

Pay and benefits
One of the most effective ways to create policies that can evolve with your business is to build them using online platforms. Here are a couple software tools that our team recommends:
---



2. Hire Strategically with Your Core Values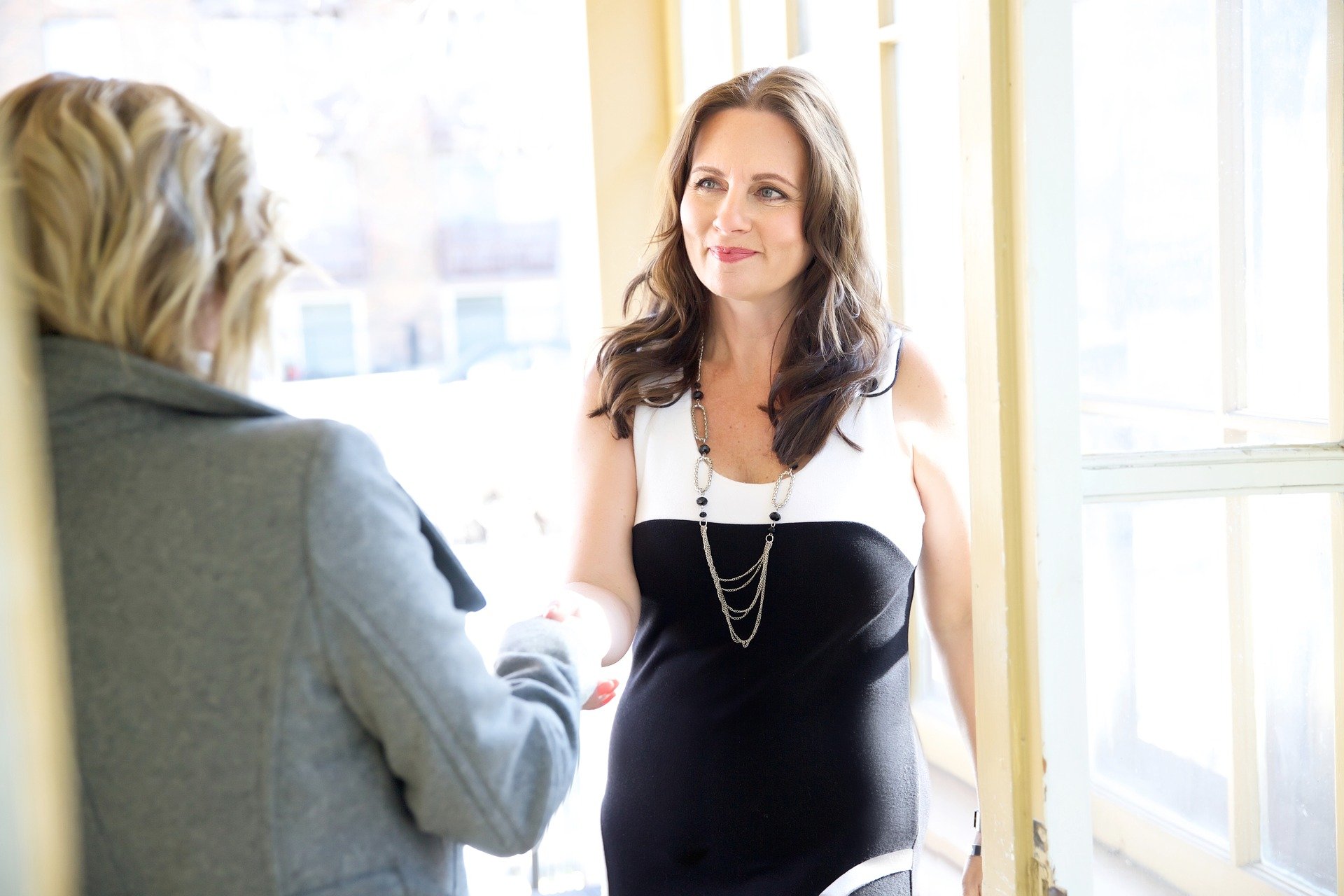 As mentioned in Part One, when your company is rapidly growing, you may feel pressure to add more people to your team – immediately.
But with the cost of a bad hire ringing in at a minimum of 30% of the employee's first-year earnings, according to the U.S. Department of Labor, it's imperative that you take your time and do it right.
Here are four things you can do to help your company hire strategically and find the right candidate:
Make a Detailed Plan:

Before you get started, establish a very clear hiring plan and headcount budget. Schedule when you'd like each new hire to join your team.



Evaluate Your Process:

As you go along, ensure that you monitor and document what's working and what isn't. Be flexible and make adjustments as necessary.



Be Consistent:

You'll want to use consistent criteria to assess candidates, including your questions and debrief communications.



Incorporate Your Core Values:

These principles are the life blood of your organization and can help you better determine which candidates would be a good fit for your business.
Unsure of how to incorporate your core values into your interview process without blatantly stating them? Below are a couple of examples for inspiration:
Example 1:

One of Outback's core values is "We will always be self-accountable." So, a related interview question could be:

"If your team received negative feedback for a project that you were managing, how would you react?"




Example 2:

Based on Outback's core value of "We will always be improving," you could ask a candidate the following:

"What would success in this role look like to you in five years? Why?"




---

3. Provide a Solid Onboarding Process for New Hires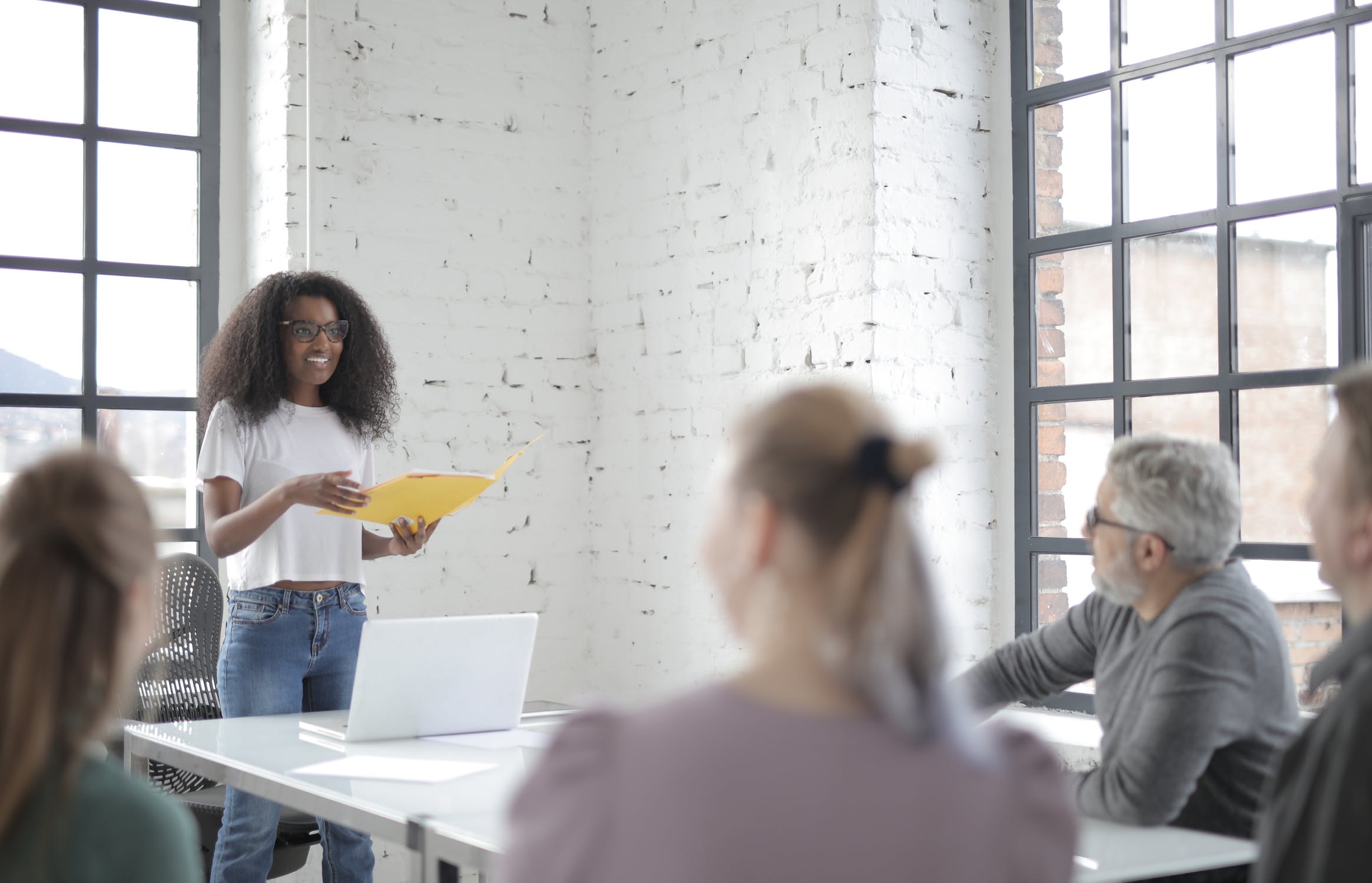 According to SHRM, 69% of employees are more likely to stay with a company for three years if they experience good onboarding. And organizations with a standard onboarding process see 50% greater new-hire productivity.
Below are a few ways that you can build an effective onboarding system:
Announce New Hires:

Prior to a new employee joining your team, let the rest of your organization know. You could send out a memo including the individual's start date, name, role, and a small bio to help everyone get to know them in advance of their first day. This can help your team welcome them as soon as they start.




Stay in Touch:

After you've made your selection, keep in contact with your new hire as you near their start date. You want them to know that you haven't forgotten about them and put them at ease about starting a new job. It's also good practice to let unsuccessful candidates know that you won't be moving forward with them in a timely manner.



Set Up in Advance:

Before your new employee comes in for their first day, ensure that everything is set up for them to hit the ground running. This includes all necessary equipment, tools, resources, and accounts. For example, their laptop and email account should be ready to go ahead of their start date.




Offer Group Onboarding:

For efficiency, try providing as many of the same onboarding meetings as possible to one group. This not only saves you

time,

but it also offers the added benefit of new hires getting to know each other. You could even use it as an opportunity to create a buddy system, partnering new employees together.




Keep It Relevant:

Use your onboarding sessions to provide a thorough debrief of your organization and its history. Encourage participants to ask any questions they may have. However, do your best not to simply go through your Employee Handbook page-by-page, as this can feel long and tedious to new team members.




Use Software Services:

Support new employees even after the official onboarding is over. Online learning hubs that provide video training and info sessions can be an efficient option. For example, you can offer new hires access to

Lynda.com

for a variety of educational videos and courses, or you can pre-record sessions using a tool like

Loom

.




---

Part Three: Ways to Guide Employees Through Big Business Changes
3 Tactics You Can Implement to Help Your Team Adjust to Fast Company Growth
As your organization expands, here are three things you can do to make the transition easier on employees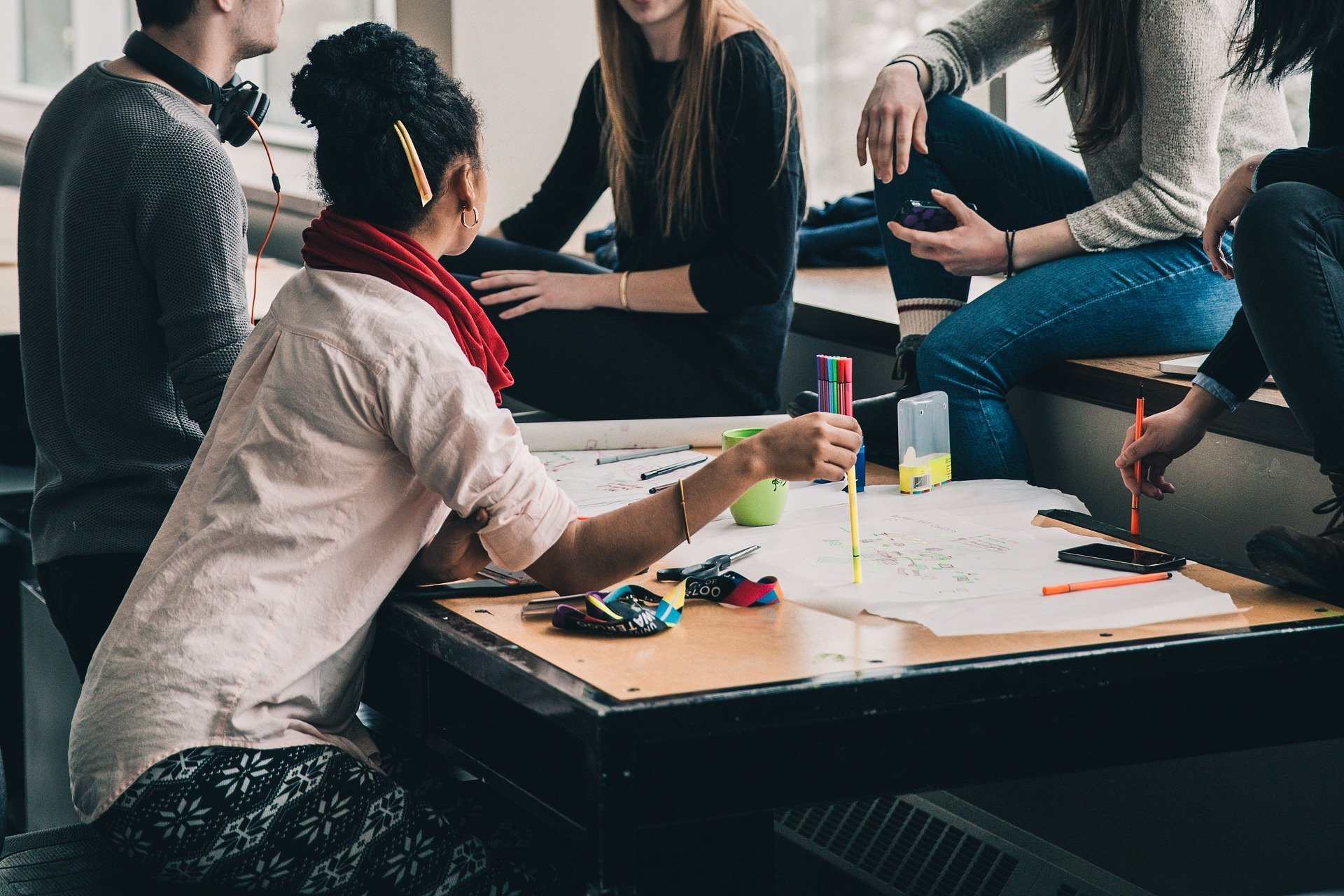 Quickly growing your company can be a turbulent experience for existing employees. Specifically, it can be difficult for teams to maintain efficiency, productivity, and your organization's culture when adding new policies and faces to the mix.
So, how can you help your employees navigate the growing pains of a rapid expansion? Here are three tactics you can use to support your team members.


---

1. Help Colleagues Build Instant Bonds with Team Building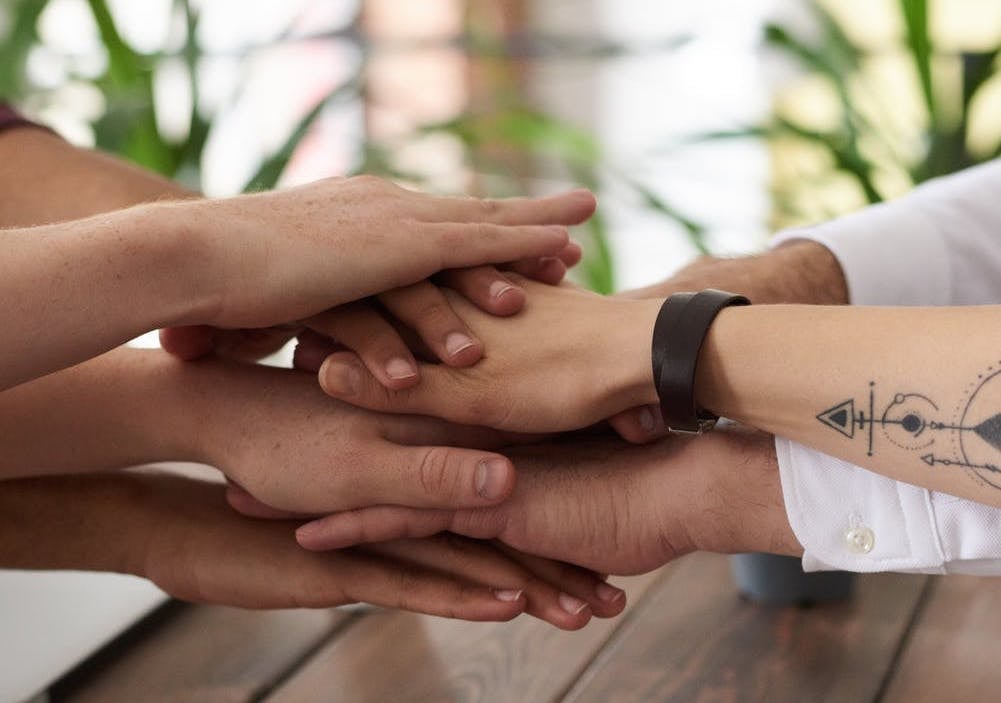 Offering your group the chance to take part in team building activities can help existing employees get to know new hires faster. It gives coworkers the opportunity to strengthen relationships away from their desks, which can result in a more productive dynamic back at the office.
For example, many team building activities include elements that can help participants:
Collaborate and communicate more effectively

Create lasting memories together as a group

Get to know each other on a more personal level
Here are the top activities for corporate groups that our team recommends:
Charity Bike Buildathon:

Bond with your team over giving back to your community. In this activity, groups build, decorate, and donate bicycles to a local children's charity of your choice.
Team Pursuit:

Get to know your colleagues better and uncover their strengths in order to be crowned the winners! Teams will go head to head, taking on four different types of challenges.




Wild Goose Chase:

Experience your city like

never before

in this wacky and wild smartphone scavenger hunt. See which group can complete the most challenges before time runs out!



---

2. Encourage Open Communication from the Top Down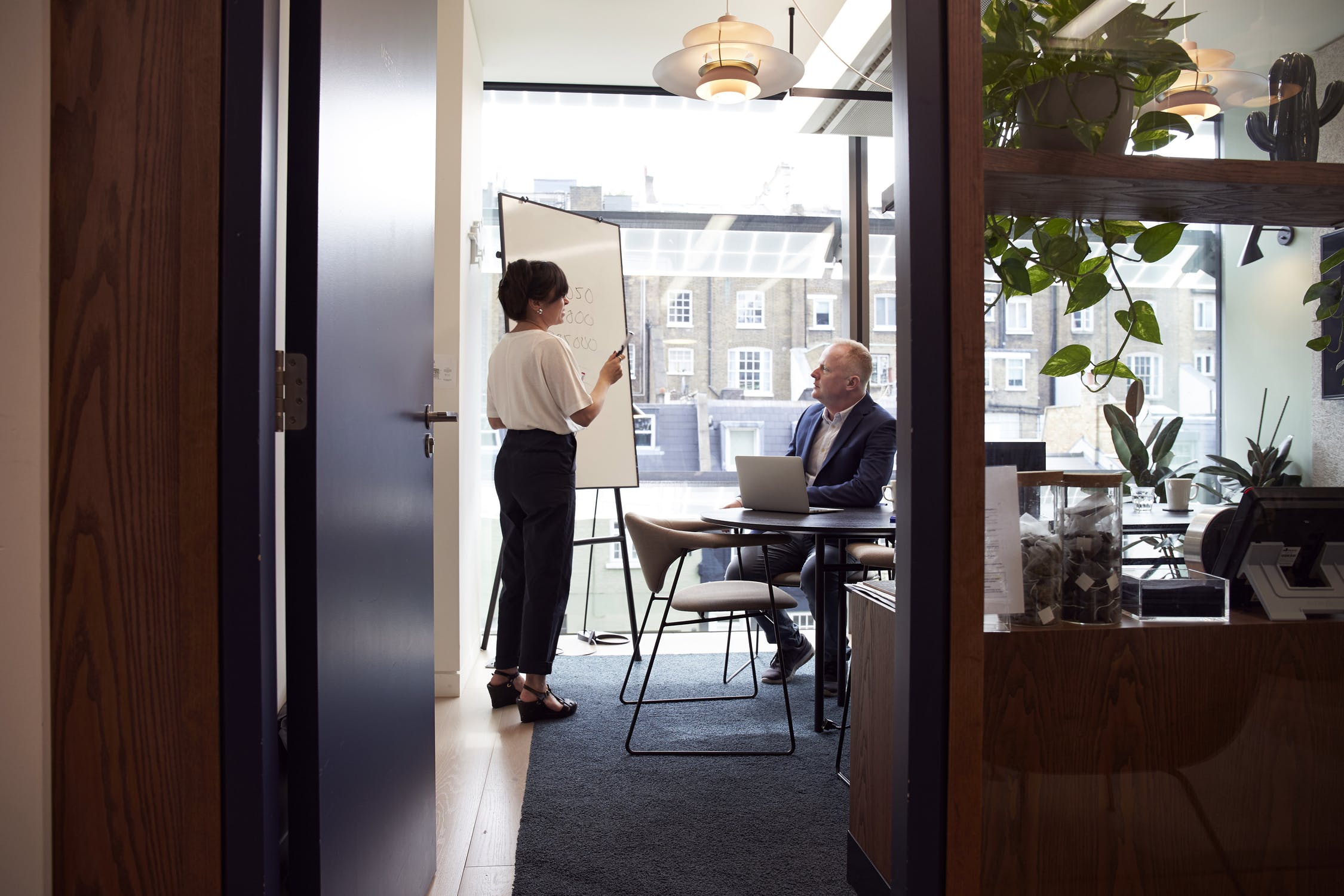 When going through any large-scale change, it's important to let your employees know that they can approach leadership or HR with any questions.
Here are a few strategies you can use to ensure that your team knows they can bring any concerns forward:
Have an Open-Door Policy:

From the start, establish an open-door policy among all managers, including your C-suite. This can provide a more supportive environment where employees feel comfortable approaching the leaders of your company.




Check in Regularly:

You can also touch base with individuals at weekly team meetings or informally by dropping by their workstations. Directly ask if they have any questions or concerns regarding the growth of your company.




Share Progress:

Keep your employees in the loop on your organization's expansion. This could be a monthly memo outlining growth and changes within the business. Or a run-down from your President or CEO at a company Town Hall.
If your business is struggling with effective communication, our team recommends a training and development program like Clear Communication.

---



3. Bridge Knowledge Gaps with Training and Development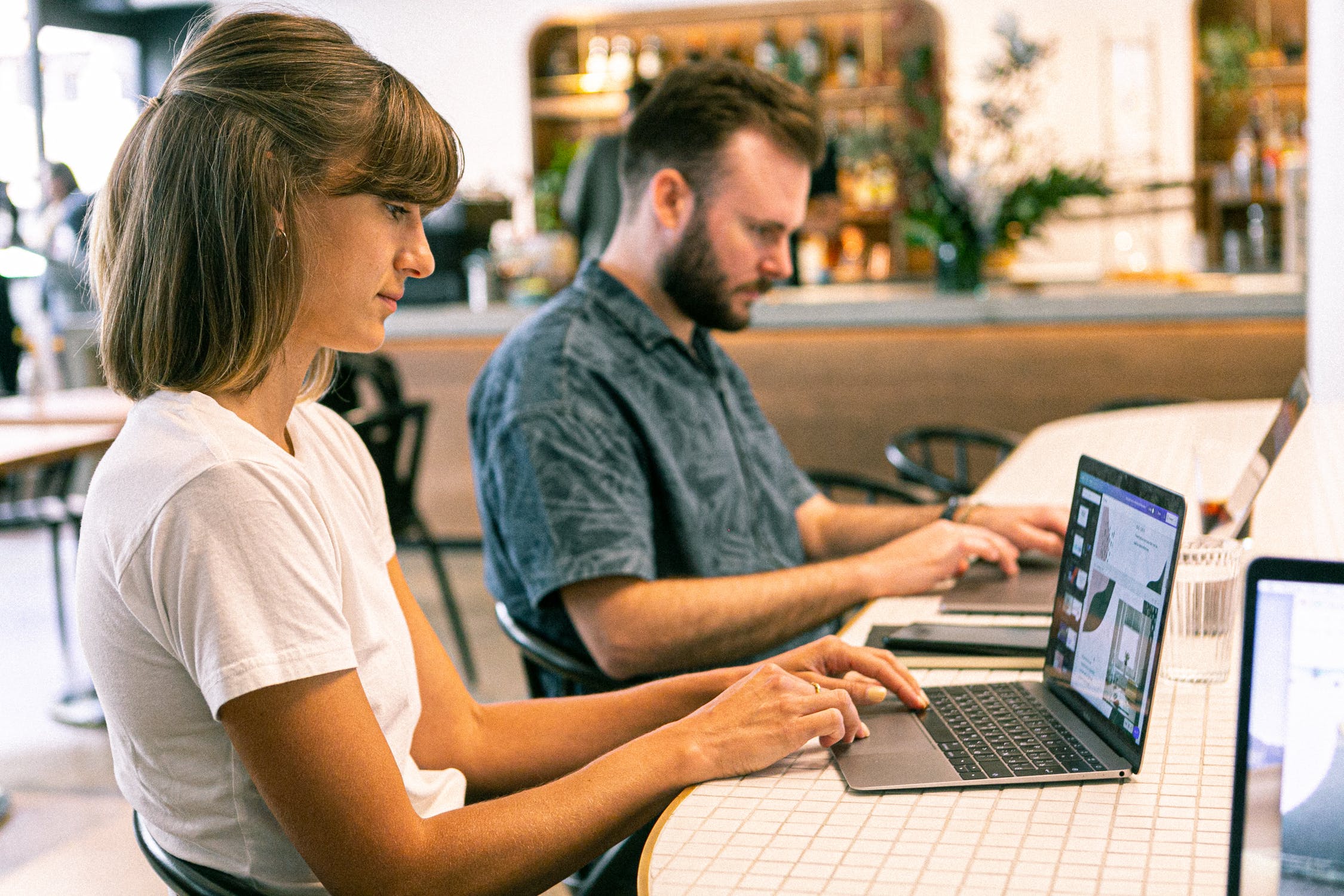 As your business grows, there's bound to be accountabilities that your employees don't have the skillset for.
It may take a few months for new hires to be fully trained up in their roles. Existing employees may lack expertise in certain areas. Or leaders may be overwhelmed with new responsibilities and larger teams to manage.
Any of these situations can be frustrating for your team. Nobody wants their performance to suffer. Especially, due to circumstances outside of their control - like rapid business growth.
Try supporting your employees by bridging knowledge gaps with training and development programs. Your team may benefit from any of the following:
Situational Leadership Styles:

Help leaders perform more effectively by identifying their own inherent styles and understanding how their employees want to be led.



It can be exciting when your company begins to expand. But during periods of rapid business growth, it's important to support your entire organization.
Using the right tactics, leadership teams, HR departments, and employees can all play a part in ensuring that your business successfully navigates this important transition.
Has your organization experienced rapid business growth? Share your experience with us in the comments below.
---



Find out How Outback Can Support Your Company's Growth
Don't forget to download your free copy of  How to Manage Rapid Business Growth for an all-in-one, printable PDF of the above resources. You can also reach out to an Employee Engagement Consultant for even more insight on team building and training solutions.